Rescuers and Relatives Race to Find Survivors of Colombia Mudslide
,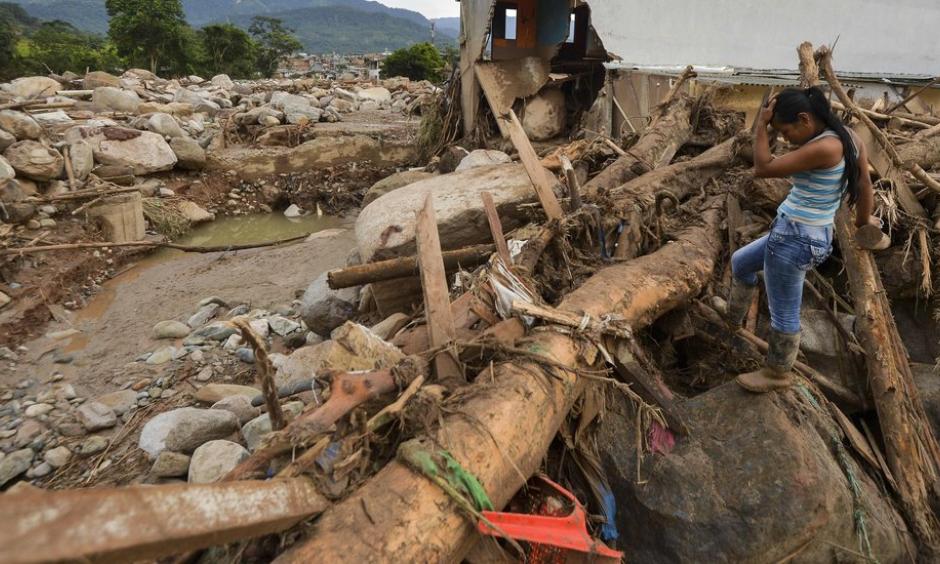 The Colombian Red Cross said on Sunday that at least 234 people had died; some news outlets reported higher tallies from other sources. Mr. Márquez said that in addition to the deaths, the authorities believed that more than 200 people had been injured. Some 600 residents were evacuated to temporary shelters.
The destruction began with an overnight downpour of rain that lasted for hours, causing rivers around Mocoa to overflow their banks while most residents were sleeping. The resulting flood surged through the city on Saturday, carrying tons of debris, leveling houses and sweeping away cars and even large trucks.
...
Torrential rains have pummeled other parts of the region as well, including Peru, where at least 80 people have been killed in mudslides in recent weeks. Roads and bridges throughout Peru have been damaged, and some 120,000 people have been left homeless.