Researchers can now blame warming for individual disasters
,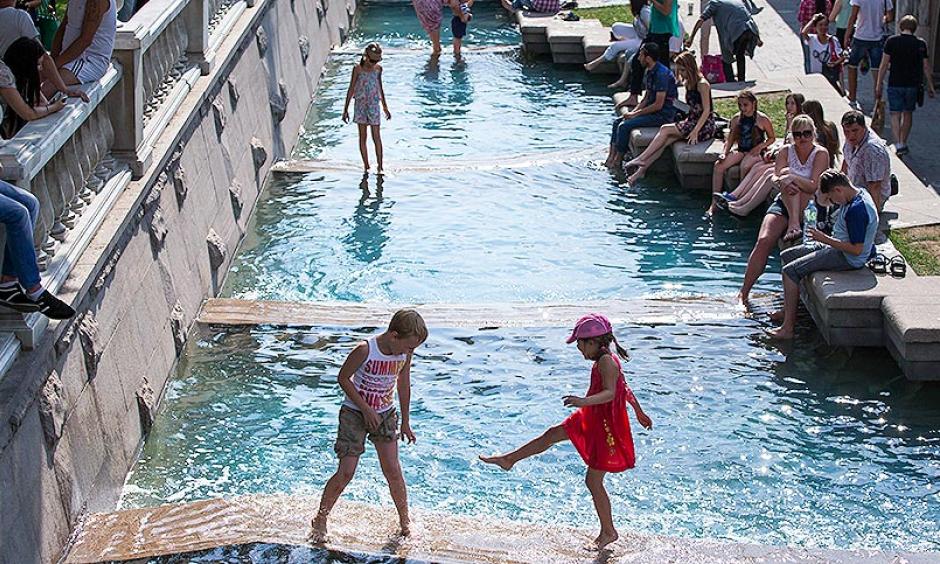 Over the last few years, dozens of studies have investigated the influence of climate change on events ranging from the Russian heat wave of 2010 to the California drought, evaluating the extent to which global warming has made them more severe or more likely to occur.
The Bulletin of the American Meteorological Society now issues a special report each year assessing the impact of climate change on the previous year's extreme events. Interest in the field has grown so much that the National Academy of Sciences released an in-depth reportlast year evaluating the current state of the science and providing recommendations for its improvement.
...
Today, scientists still generally agree that it's impossible to attribute any individual weather phenomenon solely to climate change. Storms, fires, droughts and other events are influenced by a variety of complex factors. And they're all acting at once, including both natural components of the climate system and sometimes unrelated human activities. For instance, a wildfire may be made more likely by hot, dry weather conditions, and by human land-use practices.
But what scientists can do is investigate the extent to which climate change has influenced a given event. Generally, researchers do this with the help of climate models, which allow them to run simulations accounting for the influence of climate change alongside simulations that assume that climate change did not exist. Then they compare the outcomes. The focus is typically on highly unusual or even unprecedented events where the influence of human-caused climate change, as opposed to natural climate variability, is likely to be clearer.
Certain types of events lend themselves to analysis better than others. For instance, researchers have high confidence when investigating heat waves, droughts or heavy precipitation. But they have less confidence when it comes to hurricanes and other more complex phenomena.
Still, scientists are investigating all kinds of weather events. The special issue of the Bulletin of the American Meteorological Society issued last month included about two dozen papers on a variety of extreme events from 2016, ranging from snowstorm Jonas to the heat-induced bleaching of the Great Barrier Reef.