Rising Seas Push Too Much Salt Into The Florida Everglades
,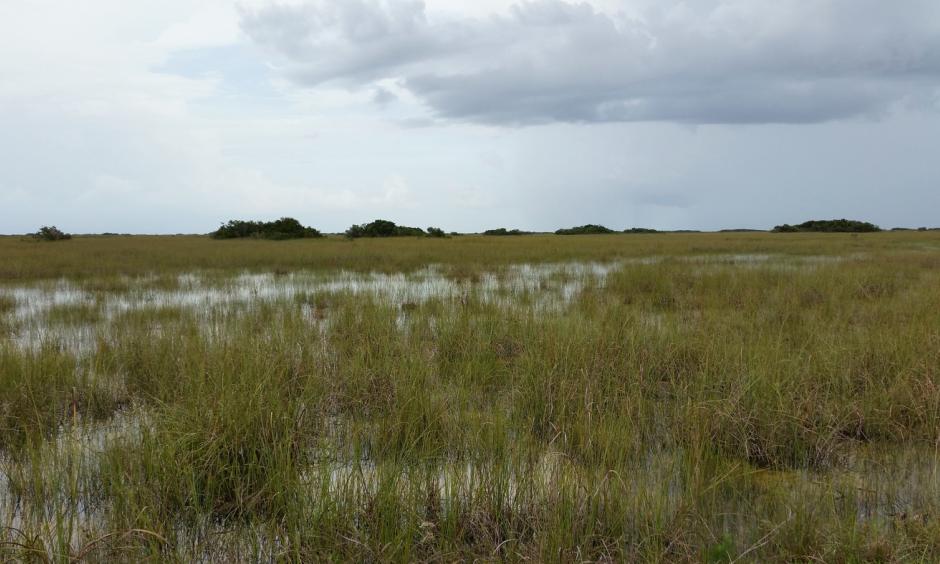 Global sea level rise is one of the best established consequences of climate change. Over the past century, global average sea level has risen by about 8 inches (0.19 meters).[1] Since 1992, the rate of global sea level rise measured by satellites has been roughly twice the rate observed over the last century, providing evidence of acceleration.[2],[3] Sea level rise, combined with coastal storms, has increased the risk of erosion, storm surge damage, and flooding for coastal communities, especially along the the Atlantic seaboard.[4]
Because of climate change and sea level rise, the ocean is starting to seep into the swampland. If the invasion grows worse, it could drastically change the Everglades, and a way of life for millions of residents in South Florida.
[Joe Stachelek and Tiffany Troxler from Florida International University] are making salt water and pumping it out into the wetland — dosing the plants and soil with their briny mix as a preview of what the ocean could do.
"As sea level rises," Troxler explains, "the salt-water wedge moves inland." And it infiltrates the bedrock...
In response to the salt, the plants actually pull up some of their roots — out of the peat. The roots look like teeth protruding from receding gums.
This could be the future of the Everglades, Troxler says. And here's the thing: The Everglades acts like sponge, feeding off the Biscayne aquifer — a giant cell of fresh water that lies underneath the land.
"We get over 90 percent of our fresh water from the Biscayne aquifer," Troxler says, 'we' meaning millions of people in South Florida.
As seawater seeps up from underneath, through the limestone bedrock, it is contaminating the aquifer and the everglades above it