River towns brace: 'Flooding of this magnitude has not been seen before'
,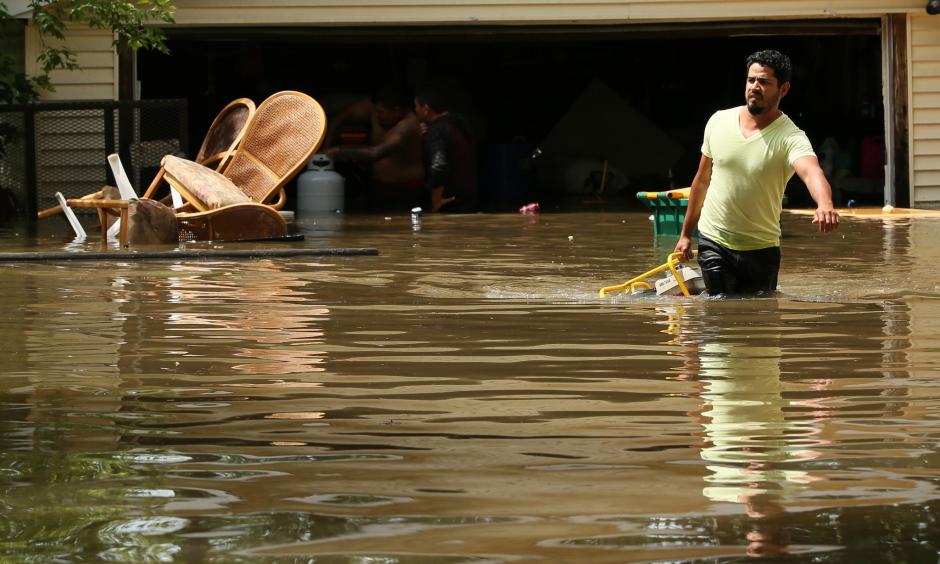 Even as parts of the Chicago area were cleaning up from torrential rains that deluged waterways, streets and basements, the worst could be yet to come for some areas as stormwater flowing from the north could bring record flooding in the coming days.
The Illinois Department of Natural Resources said Thursday that unprecedented water levels flowing downstream from Wisconsin are expected to cause problems on the Chain O' Lakes and the Fox River — even with no additional rainfall forecast until late Saturday at the earliest.
"Flooding of this magnitude has not been seen before," a statement from the department warned.
...
In anticipation, the Chain O' Lakes was expected to be closed down by Friday morning — portions of the Fox were already shut down Thursday — and owners were asked to remove boats from the water where possible. The Fox Waterway Agency warned that levels could eclipse those seen during severe flooding in 2008 and 2013.
Dams along the Fox River in McHenry and Algonquin were also opened to allow some of the water to flow south before the peak is expected to hit Friday.
A similar scenario was playing out along the Des Plaines River, which exceeded flood stage Thursday and was expected to crest Friday night at 5 feet above flood stage in Gurnee and Lincolnshire, and 6 feet above flood levels in Des Plaines.
Parts of Lake County received more than 7 inches of rain in the past two days, county officials said.
...
Wisconsin Gov. Scott Walker also declared a state of emergency Thursday for the southern counties of Kenosha, Racine and Walworth. He traveled to Burlington, Wis., to survey the damage and called the Wisconsin National Guard to active duty as necessary to help local recovery efforts.
Downstream of Burlington in New Munster, William Glembocki, town chairman of Wheatland, said it was the worst flooding he'd ever seen, with hundreds of homes flooded. Roads were washed out, and Highway 50 was closed at the Fox River.
"We're in a world of hurt up here, but we're going to get through it," he said. "You guys in Illinois are gonna get it from us here soon."
Another casualty of the flooding was Northwestern Medicine Lake Forest Hospital, which had to shut down clinical operations late Wednesday because of a weather-related power outage.
Power was restored to the hospital Wednesday night, but the facility remained closed to clinical operations Thursday.
In total, 93 patients were transported from Lake Forest to Northwestern Memorial Hospital in Chicago and other local facilities, and it remained unclear late Thursday when normal operations would resume.