Roads remain closed in northern Wisconsin after flooding



 United States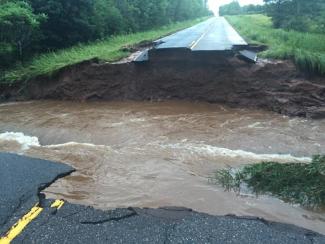 Roads remain closed in northern Wisconsin following torrential rains and flooding last week that caused almost $30 million in damages.
Six counties, the Bad River Tribe and the Department of Natural Resources submitted initial damage assessments over the weekend that totaled $29,612,481.
Iron County was hit the hardest, with $11,510,000 in damage to public infrastructure. Ashland and Bayfield counties suffered more than $5 million in damage to roads, bridges and trails, according to state emergency management officials.
While the state Department of Transportation is expecting to reopen U.S. Highway 2 in Ashland County on Monday, other roads may remain closed for days and weeks with detours posted