Satellite Images Show the Fierce Power of Hurricane Irma as a Rare Atlantic Category 5
,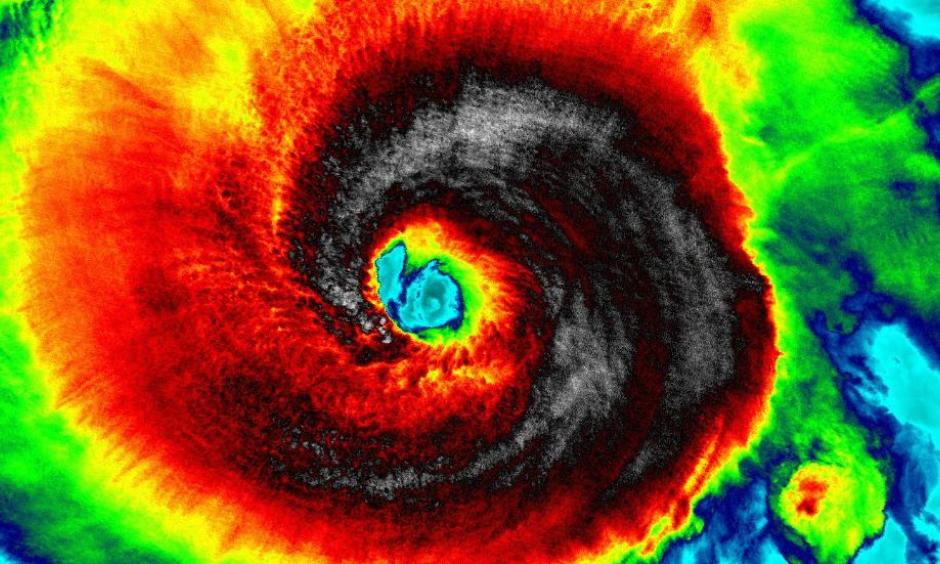 Hurricane Irma became the strongest Atlantic hurricane since 2005's Wilma on Tuesday morning when maximum sustained winds increased to 185 mph.
Given Irma's extreme intensity, satellite imagery is giving meteorologists jaw-dropping views of this rare and dangerous hurricane. Here's some of the most impressive imagery.
...
[The image above] is from the Visible Infrared Imaging Radiometer Suite (VIIRS) sensor aboard NASA's Suomi NPP satellite. It shows Irma just before it was designated a Category 5.
...
Irma's perfect symmetric structure is seen in this infrared satellite image from Tuesday. The bright ring of orange and red indicates very high clouds tops, indicating deep convection within the hurricane's core.
...
This stunning view into the eye of Hurricane Irma on Tuesday is from NASA's Modis Aqua satellite.
...
The wind flow around Hurricane Irma's eye is illustrated in this overlay with a visible satellite image of Irma on Tuesday.
...
Finally, microwave satellite imagery gives an idea of the eyewall structure inside hurricanes when no ground-based radar is available. The red ring in the image represents the well-defined eyewall of Irma just before it attained Category 5 strength.