In saving Minnesota's moose, scientific breakthroughs and difficult choices
,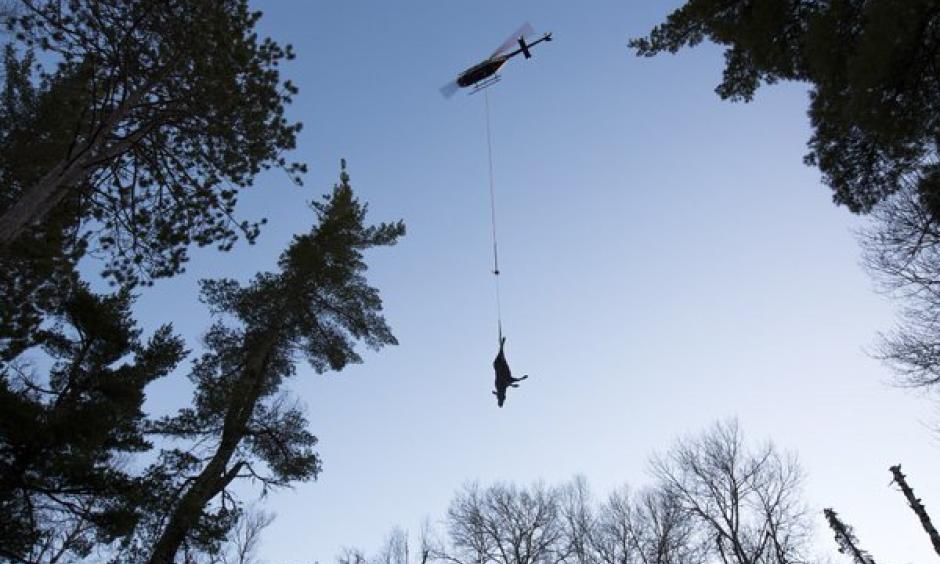 Saving the moose might be possible, but it will require painful sacrifices and a delicate touch in balancing the diverse animal species that make their home in an ever-changing forest. It could mean reducing deer herds — and angering hunters. Or bringing back the wolf hunt — if federal courts allow it. Or letting northern forests burn to encourage the young trees that moose like to eat. Or choosing moose over money from timber and mining.
Then there is the most daunting question of all: whether moose can survive the dire consequences of climate change on their wet, woodsy habitat and — with a helping human hand — find a way to survive south of the Canadian border.
"There are people out there … who think that in the face of climate change there is no point in doing anything for moose — that we are wasting our money," said Mike Schrage, wildlife manager for the Fond du Lac Band of Chippewa. "But I have not given up on science and technology to help us out"