Schools in at least 5 states see early closures amid staggering heat wave
,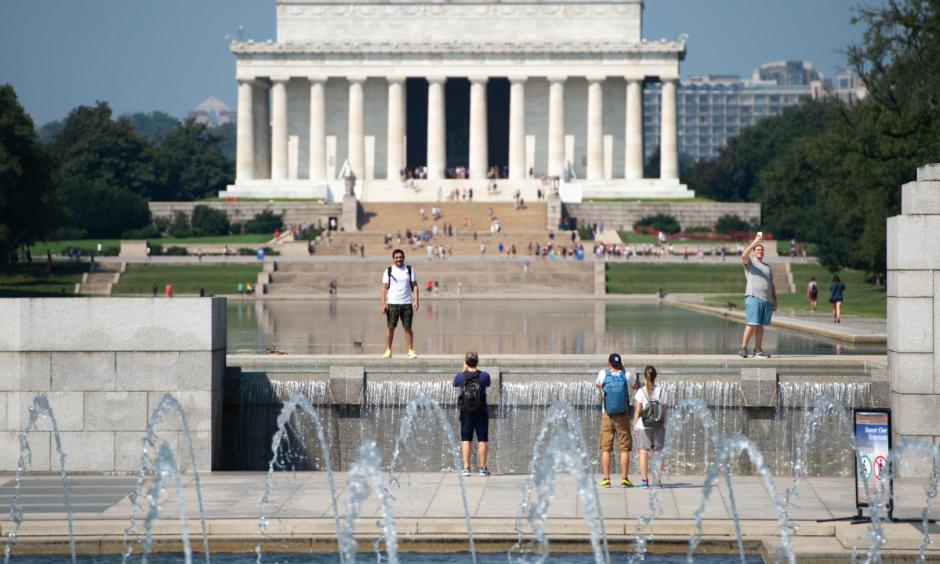 School may have just started, but for hundreds of students in the region around the nation's capital, class is already getting out early. In the Washington, D.C. and Baltimore metro areas, schools are closing or dismissing class hours earlier than usual in response to a staggering heat wave plaguing the East Coast.
...
That lack of cooling coupled with a blistering heat wave that has seen temperatures well above 90 degrees Fahrenheit has resulted in extreme warmth inside schools. School buildings without proper cooling mechanisms see indoor temperatures of around 85 degrees, to the detriment of students.
...
A Twitter account for the Washington Post's weather team noted that Tuesday low temperature of 79 degrees was the "highest low temperature so late in the calendar year on record" — a bleak milestone unlikely to hearten area school districts.
...
Experts have already noted the impact of heat on learning ability. In a study published last May, researchers from Harvard University and the College Board found that prolonged heat exposure appears to hinder "cognitive skill development," something that can be mitigated by things like air conditioning in classrooms.
...
"Our estimates imply that the benefits of school air conditioning likely outweigh the costs in most of the US, particularly given future predicted climate change," the study's authors noted.
...
While it's unclear how cities will shift policies to adapt to warming global temperatures, reactions to the current heat wave have been uniform in a number of areas when it comes to classrooms.