The science of lake effect snow: Why Buffalo is getting buried
,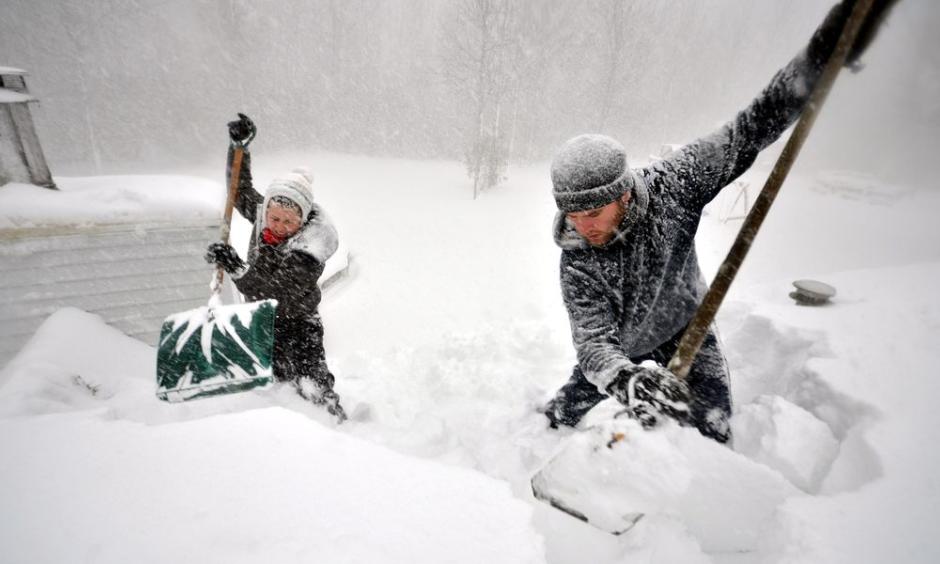 During the early part of winter, the Great Lakes are often warmer than the surrounding air, because water holds residual autumn warmth more effectively than air. The difference is generally greatest during cold snaps in the early winter.
When a particularly cold air mass travels over a lake, the water slightly warms up the bottom layer of it. Because warm air can hold more moisture than cool air, the moving air mass then begins evaporating water off the lake, forming clouds. Eventually, these clouds rise to the top of the air mass, because warmer air is less dense.
Then, as the air finishes crossing the lake and passes back over land, it drops slightly in temperature again, because the land is cooler. In some places, it might also get pushed upward in elevation a bit by a higher landmass. Both lower temperature and increased altitude mean that the clouds are less capable of holding in moisture — so they often release tons of it, in the form of fresh snowfall