Science Says: Why there's a big chill in a warmer world
,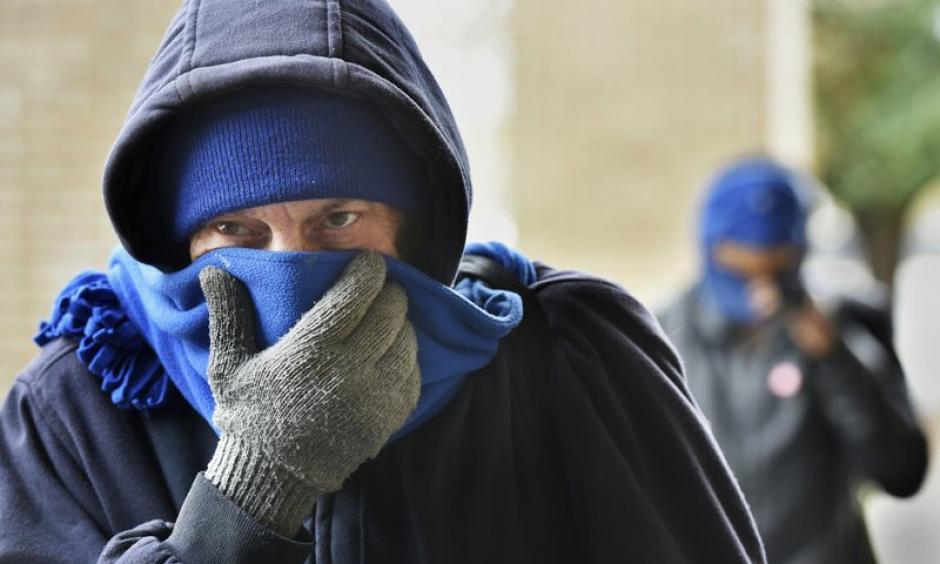 Anchorage, Alaska, was warmer Tuesday than Jacksonville, Florida. The weather in the U.S. is that upside down.
That's because the Arctic's deeply frigid weather escaped its regular atmospheric jail that traps the worst cold. It then meandered south to the central and eastern United States.
And this has been happening more often in recent times, scientists say.
Super cold air is normally locked up in the Arctic in the polar vortex , which is a gigantic circular weather pattern around the North Pole. A strong polar vortex keeps that cold air hemmed in.
Then when it weakens, it causes like a dam to burst," and the cold air heads south, said Judah Cohen, a winter storm expert for Atmospheric Environmental Research, a commercial firm outside Boston. "This is not record-breaking for Canada or Alaska or northern Siberia, it's just misplaced," said Cohen, who had forecast a colder than normal winter for much of the U.S.
...
While the United States has been in the deep freeze, the rest of the globe has been toastier than normal. The globe as a whole was 0.9 degrees (0.5 degrees Celsius) warmer than normal Tuesday and the Arctic was more than 6 degrees warmer than normal (3.4 degrees Celsius), according to the University of Maine Climate Change Institute's analysis .
...
[What makes the polar vortex move] is an area of hot debate and research among scientists and probably is a mix of human-caused climate change and natural variability, said Furtado. Climate change hasn't made the polar vortex more extreme, but it probably is making it move more, which makes the weather seem more extreme, he said.
A recent study by Potsdam Institute climate scientist Marlene Kretschmer found the polar vortex has weakened and meandered more often since 1990, but that study focused more on Europe. Ongoing research shows that there seems to be a similar connection for more frequent Arctic cold snaps like what the U.S. is now experiencing, Kretschmer said.
...
How can it be so cold with global warming?
Don't confuse weather — which is a few days or weeks in one region — with climate, which is over years and decades and global. Weather is like a person's mood, which changes frequently, while climate is like someone's personality, which is more long-term, Furtado said.