Sea Level, Risk Of Flooding Rising Rapidly In Mid-Atlantic
by
The Weather Channel via Climate Central
,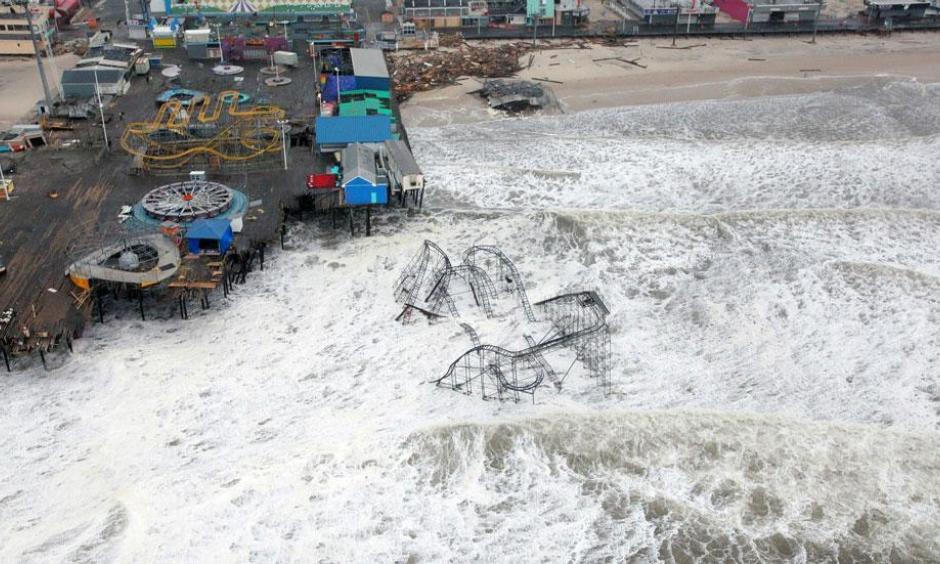 During the 20th century, sea levels along the highly populated U.S. Mid-Atlantic coastline between New York and Virginia rose faster than in any other century during the past 4,300 years, according to a new study.
And as those sea levels continue to increase as a result of global warming and local land elevation changes, the risks of coastal flooding will dramatically escalate.
The study, by geoscientists at Rutgers and Tufts Universities and published in the new journal "Earth's Future," took a comprehensive look at the history of sea level in the Mid-Atlantic, combining sediment records of prehistoric sea level with modern data, which includes readings from tide gauges and satellite instruments.
The result is one of the most in-depth examinations of past, present, and future sea level rise of any region in the U.S.
The study warns that regional planners will need to factor local rates of sea level rise when making decisions on building any long-lasting infrastructure, from water treatment facilities to Manhattan skyscrapers and Atlantic City casinos.
For example, the study estimated that the New Jersey shore will likely see a sea level rise of about 1.5 feet by 2050, and about 3.5 feet by 2100, at least a foot higher than the average global sea level rise over the rest of the century.