Search efforts are underway in Virginia as more than 40 people are unaccounted for after severe flooding



 Buchanan County, VA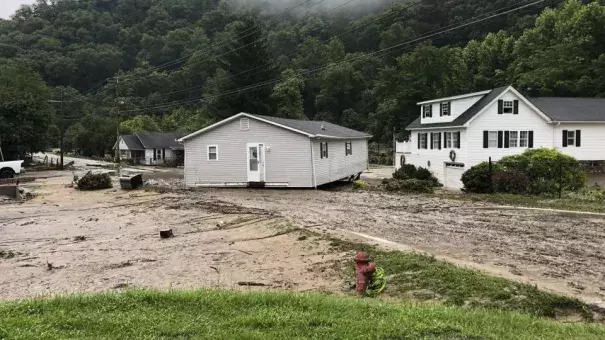 Climate Signals summary: An intense flash flooding event occurred Wednesday in rural western Virginia that swept homes off foundations, damaged infrastructure, and left dozens of people unaccounted for.
Human-caused climate change is increasing the threat of extreme flash flooding events, such as this one.
---
Article excerpt:
Search efforts continue Thursday for dozens of people unaccounted for after a torrential downpour inundated a rural Virginia county, tearing homes from their foundations and damaging roads and bridges.
The storm was swift and overwhelming, with widespread flooding and road closures reported in just a few hours. Radar estimates indicate 6 inches of rain fell in about four hours starting at 8 p.m. Tuesday, corresponding with a rain event with a 1-in-1,000 chance of happening in a given year.
This region of Appalachia is among those most prone to flash flooding in the country, with many areas also most at risk because of the growing threat of heavy rain, according to a CNN analysis of a report last year from a nonprofit climate research group, First Street Foundation.
The climate crisis is exacerbating flash flooding, too, by increasing the rate of rainfall or the amount of rain that falls in a short period of time. A warmer atmosphere can hold more water, making extreme rainfall events more likely.
You can read the rest of this article from CNN here:
https://www.cnn.com/2022/07/14/weather/buchanan-county-virginia-floods-thursday/index.html