Severe flooding hits the Dominican Republic, 20 000 evacuated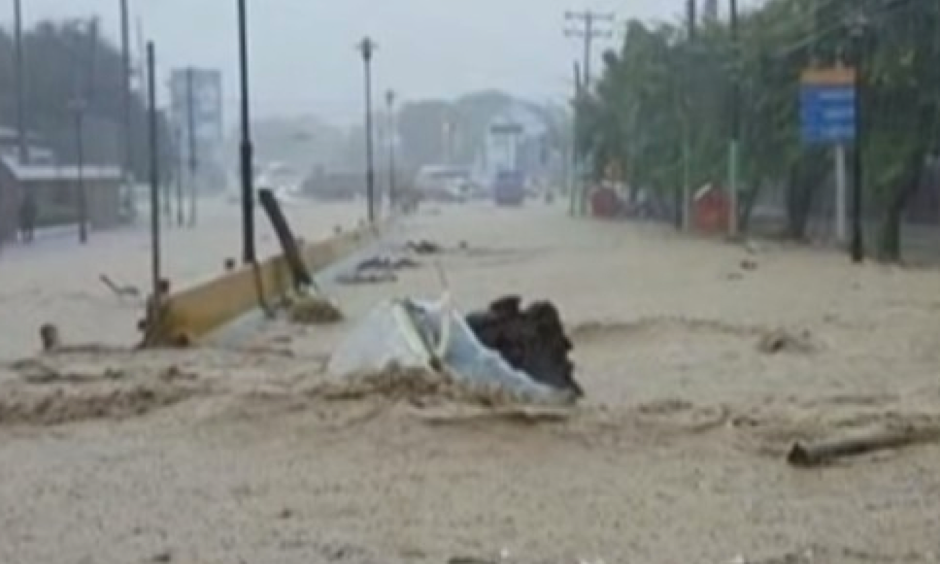 Two weeks of continuous heavy rainfall has caused severe flooding in the Dominican Republic, damaging more than 4 000 houses and displacing more than 20 000 people. So far, five deaths, including two children, have been reported. Forecasters warn a new tropical cyclone has a high chance of developing over the next 5 days in the Caribbean Sea, increasing the threat of further flooding.
...
The director of Oficina Nacional de Meteorología (ONAMET) said for Diario Libre that Luperón, Puerto Plata, had recorded 639 mm (25.15 inches) of rain in 10 days to November 14 while Gaspar Hernández and Altamira, recorded 438 mm (17.24 inches) and 364 mm (14.33 inches) respectively, during the same period.
Between November 11 and 12, some areas in the country's north recorded more than 200 mm (7.87 inches), Gaspar Hernandez recorded 223.5 mm (8.79 inches).
The heavy downpours have been caused by two troughs over the Caribbean Sea that have hit the country consecutively over the last several weeks. This round of severe weather is still not over as more rains are expected over the weekend.