In shock, but resilient: State shifting to recovery mode as floodwaters recede
,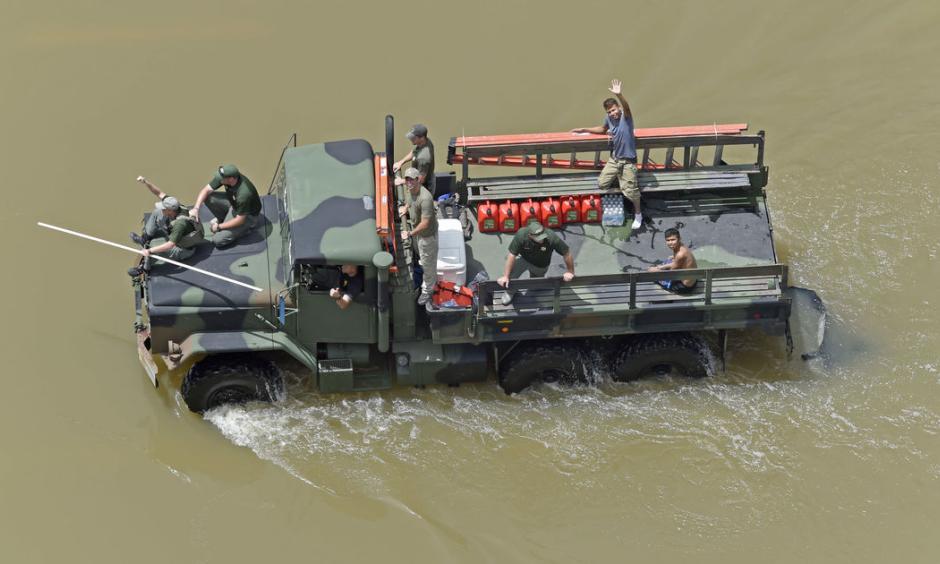 It's a familiar sight to Louisianians: flooring, furniture and drywall heaped next to streets after a flood.
Those piles grew Wednesday as most people living in flood-stricken areas of South Louisiana were able to get back to their homes and begin the painstaking cleanup process. Other signals emerged of the shift in effort: parish officials began to announce debris pickups, some districts made plans to reopen schools and local governments started lifting curfews.
But farther south, including lower Ascension Parish, water continued to rise in some neighborhoods.
And Gov. John Bel Edwards, touring hard-hit areas by helicopter Wednesday afternoon, said flooding could still strike rural St. James parish and areas further downriver.
The state is shifting to a recovery phase, Edwards said.
"It continues obviously to be historic and unprecedented, but every day, the damage is just greater and greater, but the people are resilient and are doing a great job," Edwards said