Sierra Nevada Snow Won't End California's Thirst



 United States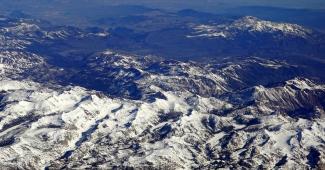 Despite the better news this year, there are plenty of worrying signs about the Sierra snowpack, which provides about 30 percent of the water Californians use after it melts and flows into rivers and reservoirs, according to the state Department of Water Resources.
Many of those concerns stem from the effects of climate change and the structure of Sierra forests, which can influence how the snowpack accumulates and melts. Because the snow, in effect, serves as a reservoir that is released over time, any changes can affect how much water is available for people, industry and agriculture, and when.
"We'll be getting more rain and less snow here," said Roger C. Bales, a professor at the University of California, Merced, and a principal investigator with the Southern Sierra Critical Zone Observatory, which studies snowpack and other water-related issues. "That means less snowpack storage and faster runoff."
...
Similar effects of climate change have been seen throughout the Sierra, including at the Central Sierra Snow Laboratory, which is operated by the University of California at Berkeley near the Donner Pass, about 120 miles to the north. Researchers there still make some measurements the way they have since the lab started in the 1940s, by inserting special metal tubes into the snow.
"We are seeing an ever-increasing percentage of annual and winter precipitation in liquid rather than solid form," said Randall Osterhuber, who spends winters at the lab. The altitude above which snow accumulates is becoming higher as temperatures warm. "That change in elevation means a lot less terrain is covered in snow."
Climate change is also expected to increase precipitation in some areas, because warmer air can hold more moisture. But it is not yet clear if that will be the case in the Sierra Nevada