Singapore Reports More Than 40 Local Zika Transmissions
,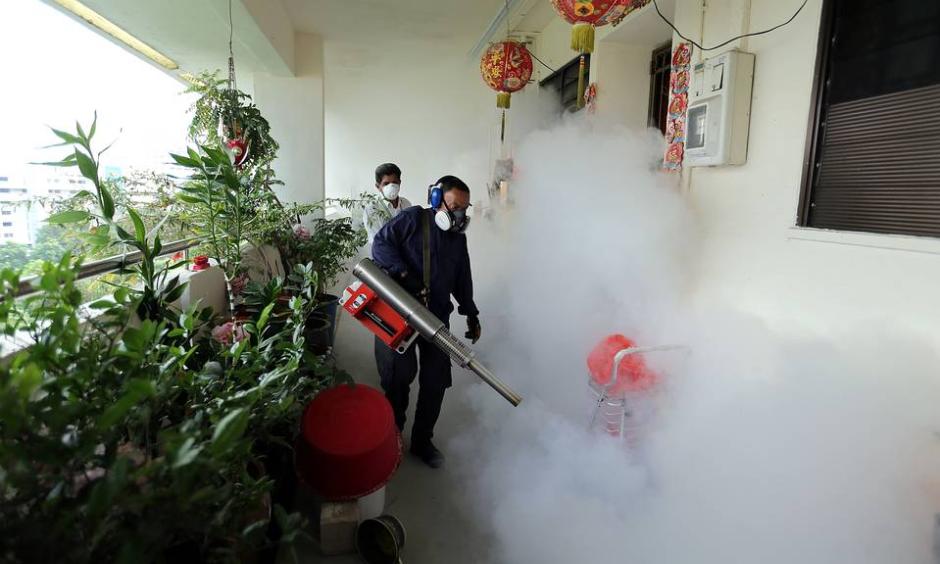 Singapore authorities Sunday said they have identified 41 cases of Zika virus infection that were transmitted locally, and warned that they expect to find more.
Among the infected were 36 foreign construction workers at a site near Aljunied, an area in the southeast of the island, the health ministry said. The day before, authorities said they had confirmed Singapore's first case of the Zika virus being transmitted locally. The patient was a 47-year-old Malaysian woman who lived in Aljunied, a mixed commercial and residential zone, and is now in hospital under observation. She developed a fever, rash and conjunctivitis from Aug. 25.
The health ministry said none of those infected, which included another four Singaporeans from the same neighborhood, had recently traveled abroad to areas affected by the Zika virus. The ministry said it concluded that they were likely to have been infected in Singapore, and that it "cannot rule out further community transmission in Singapore, since some of those who tested positive also live or work in other parts of Singapore."
...
Since its detection in Brazil last year, the mosquito-borne Zika virus—first isolated in Africa in the 1940s—has made inroads across the Americas, including parts of the U.S. On Thursday, China said it added the U.S. to a list of Zika-infected countries. That worries U.S. exporters, who fear they will be required to fumigate containers destined for Chinese ports.
The virus has been detected in several Asian countries, including Bangladesh, Malaysia and the Philippines, according to the World Health Organization. The virus, which can be transmitted sexually and through blood, increases the risk of birth defects among children born to infected mothers, including microcephaly, a rare condition where the head is significantly smaller than usual and which is associated with incomplete brain development.

The Singapore cases appear to be the largest beachhead the Zika virus has made in Asia in the current epidemic. The tropical island state is prone to other mosquito-borne diseases, notably dengue fever, which, like the Zika virus, is spread by Aedes aegypti mosquitoes. Health authorities said earlier this year that Singapore could experience a record 30,000 dengue cases this year