Smoke from wildfires may be surprisingly deadly, scientists report
,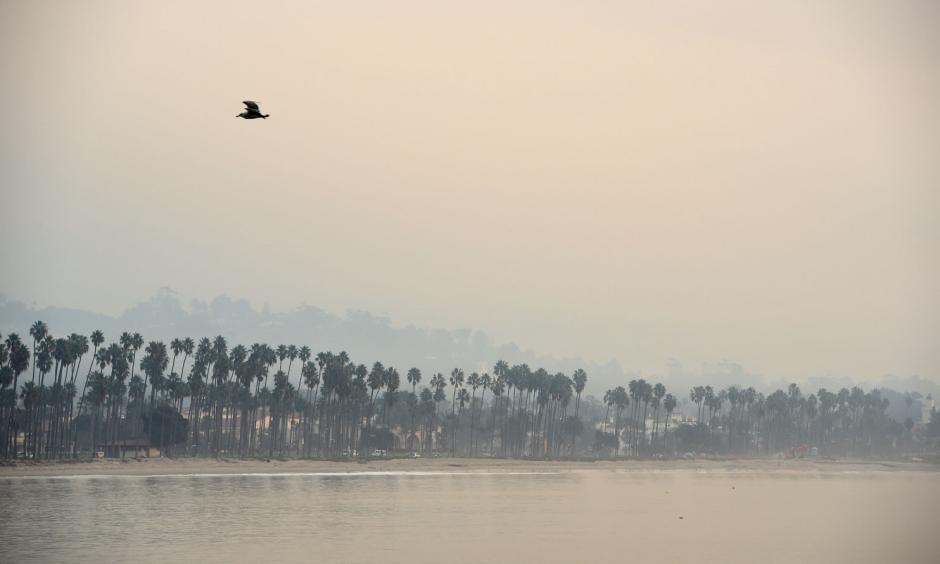 As firefighters continue to battle California's devastating Thomas Fire — now the fourth-largest in state history — a group of scientists presented new results suggesting that air pollution from such massive blazes may be one of their deadliest consequences.
Speaking at the annual American Geophysical Union meeting in New Orleans, the researchers, from Colorado State University and the University of Houston, suggested Thursday that wildfires may be responsible for thousands of U.S. deaths annually due to the tiny pollution particles they put into the atmosphere. Moreover, just as fires are expected to worsen under climate warming, so might these health impacts.
"If this is the new norm for California … and people in California are being exposed to these smoke events regularly, then we would expect this to have an impact on the average lifetime of people in California," said Jeffrey Pierce, a professor of atmospheric science at Colorado State University who presented his preliminary results at the meeting and a news conference afterward.
Just like smokestacks and tailpipes, wildfires fill the air with the byproducts of combustion, including very dangerous small particles known as PM2.5, which can get into the lungs and bloodstream. A growing body of research has demonstrated that these particles degrade health and contribute to thousands of deaths each year in the United States alone by causing respiratory, cardiovascular and other health problems.
So just how deadly is the smoke from wildfires? While the numbers presented this week are definitely preliminary, they suggest the cost could be severe indeed.
Pierce presented the highest numbers at the meeting. He estimates that between 5,000 and 25,000 people in the United States may die each year at present from PM2.5 that specifically comes from the smoke of wildfires burning in the United States and other nearby countries (such as Canada). But the number of wildfire-linked deaths could triple by the end of the century for high levels of global warming, he has found, based on one climate modeling scenario (which, Pierce emphasizes, is only a preliminary finding and should be replicated by other scientific groups).