Snow in Florida? Maybe we can thank global warming.
,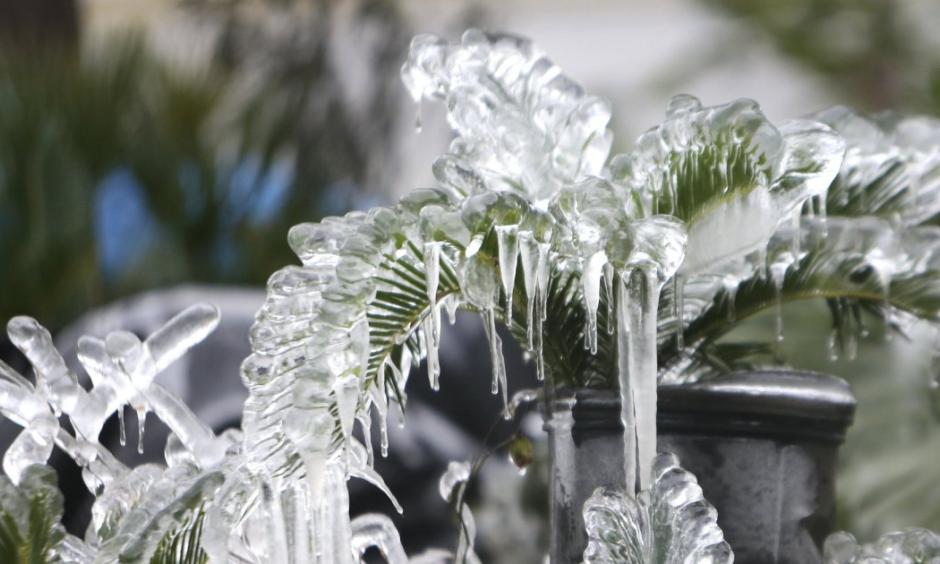 The Eastern United States is starting out 2018 the same way it ended 2017: bone-chillingly cold. Many New Year's Eve revelers endured record-breaking low temperatures, and it's only going to get colder. Thanks to a weather system known as a "bomb cyclone," the entire East Coast is or will soon be subject to subzero temperatures, hurricane-force winds, snow, and ice—including Florida, the Sunshine State.
Snow and ice in Florida is pretty rare. Its capital, Tallahassee, hasn't seen measurable snow in 28 years.
But despite how strange it is to spot snow on palm trees, the sight doesn't disprove global warming.
...
In 2016, Mother Jones reported on Rutgers researcher Jennifer Francis and other scientists who believe that global warming is playing a role in extreme cold snaps:
To understand how it works, it first helps to think of the jet stream as a river of air that flows from west to east in the Northern Hemisphere, bringing with it much of our weather. Its motion—sometimes in a relatively straight path, sometimes in a more loopy one—is driven by a difference in temperatures between the equator and the North Pole. Southern temperatures are of course warmer, and because warm air takes up more space than cold air, this leads to taller columns of air in the atmosphere. "If you were sitting on top of a layer of atmosphere and you were in DC, looking northward, it would be like looking down a hill, because it's warmer where you are," explains Francis. The jet stream then flows "downhill," so to speak, in a northward direction. But it's also bent by the rotation of the Earth, leading to its continual wavy, eastward motion. As the Arctic rapidly heats up, however, there's less of a temperature difference between the equator and the poles, and the downhill slope in the atmosphere is accordingly less steep.
That shrinking temperature difference is what wreaks havoc on the jet stream. "When the jet stream gets weaker, it meanders more," explained Francis in an interview this week. "It wanders north and south and when it gets into one of these wandering and wavy patterns, that's when we see these pools of cold air pulled southward."