South Africa: Crops fail and people die from heatstroke as worst drought on record continues
by
International Business Times
,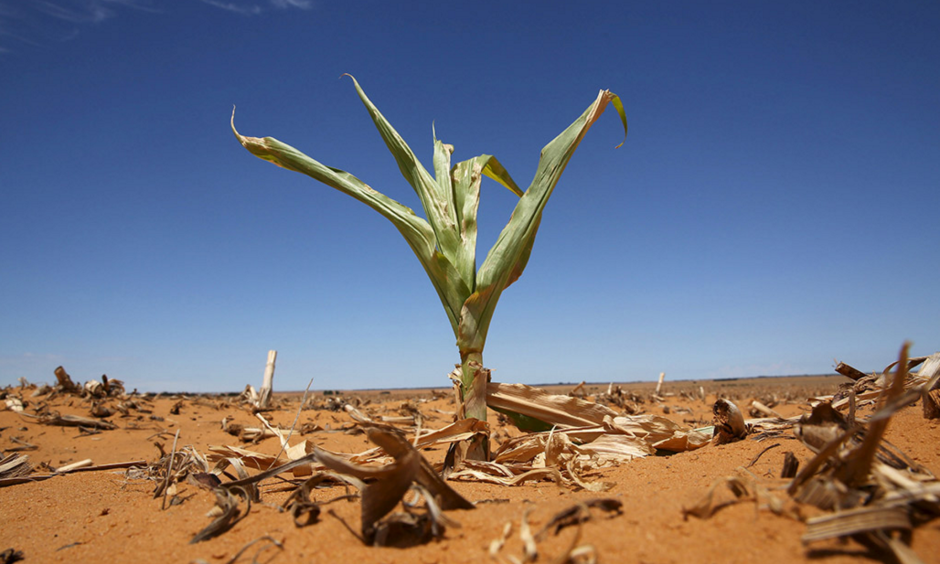 South Africa is in the grips of a severe drought that shows no sign of abating. 2015 was the country's driest year since records began in 1904. At least 11 people died of heatstroke as temperatures in North West province exceeded 40C during a week-long heatwave in January 2016. The South African Weather Service has announced that 32 temperature records have already been broken this year.
Weeks of extreme heat have scorched crops and grazing land, forcing livestock owners to kill or sell their animals. The carcasses of cattle that have succumbed to hunger and thirst litter barren, dusty fields...
The drought is a sign of a changing climate that the whole region must prepare for, say experts. The El Nino weather phenomenon has returned to southern Africa, marked by delayed rainfall and unusually high temperatures. The environmental effects of El Nino are expected to last until at least 2017, affecting the food security of 29 million people due to poor harvests, according to a World Food Programme report.