Southwest Florida floods, breaks rainfall records
,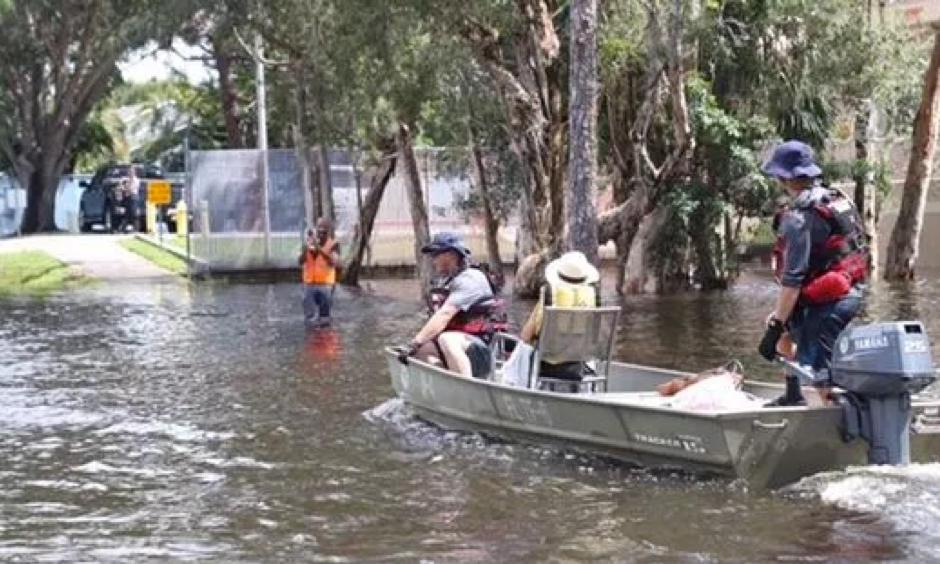 As the remnants of Hurricane Harvey stalled in Texas over the weekend, southwest Florida also was experiencing record-breaking rains thanks to a moisture laden low-pressure system connected to a tropical disturbance.
...
At Page Field, a general aviation airport about 10 miles northwest of here in Fort Myers, 16.7 inches of rain fell Friday to Sunday, 70% more than the three wettest days in different years on those dates, according to National Weather Service records.
...
At the Wilder RV Resort in south Fort Myers, residents in manufactured homes, trailer RVs and driveable RVs had been urged to leave as early as Saturday. Ten Mile Canal overflowed its banks, spilling water into the resort and other nearby communities.
It had received 13.2 inches of rain; 11.5 inches fell on Fort Myers Beach. Two other communities near Fort Myers also experienced more than 10 inches of rain in three days: Three Oaks at 11.4 inches and Lakes Park at 11.2 inches; no specific total was released for San Carlos Park.