Last updated December 21, 2019

Spring drought conditions expand in Florida



 United States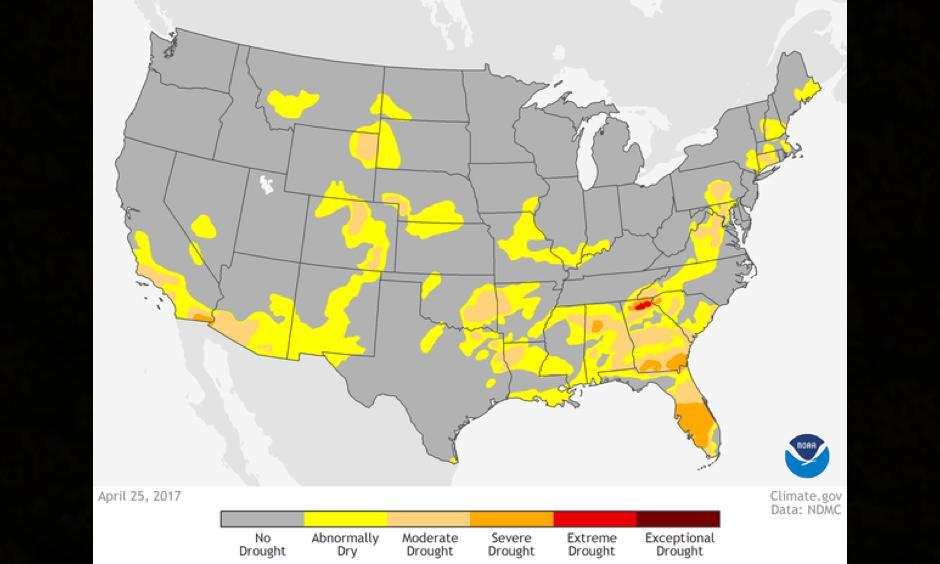 In the latest update of the U.S. Drought Monitor, more than 57% of the state was currently in some degree of drought. More than 33% of the state was in severe drought. That represents the largest portion of the state in severe drought since the beginning of June 2012. And drought conditions have developed relatively rapidly as no part of the state was in severe drought as recently as only a month ago. What happened?
Where did the rain go?
The better question is what didn't happen. And the answer is rain. Rainfall totals during the winter were much below average. From December to February, central and most of southern Florida received 75% of its normal rainfall, with the driest areas seeing just 25-50%. And those months seem wet compared to the start of spring. In March, outside of localized areas in far southern Florida, the rest of the state recorded less than 50% of its normal rainfall, and large swaths of central and northern Florida were far lower, receiving less than 25% of their usual monthly rains. In absolute numbers, the driest areas saw less than an inch of rain in March. It was the ninth driest March on record back to 1895.
A large lack of rainfall is one way to deteriorate ground conditions to drought levels. But extreme temperatures are another. While Florida remained relatively dry through most of the winter, it was also much warmer than normal. The 2016-2017 winter was the second warmest since 1895 for the state and March temperatures were above-average as well. Warm and dry weather were the impetus for the spreading drought.