Publication Date July 26, 2016

State of emergency declared as Soberanes fire scorches 23,500 acres, closes state parks



 United States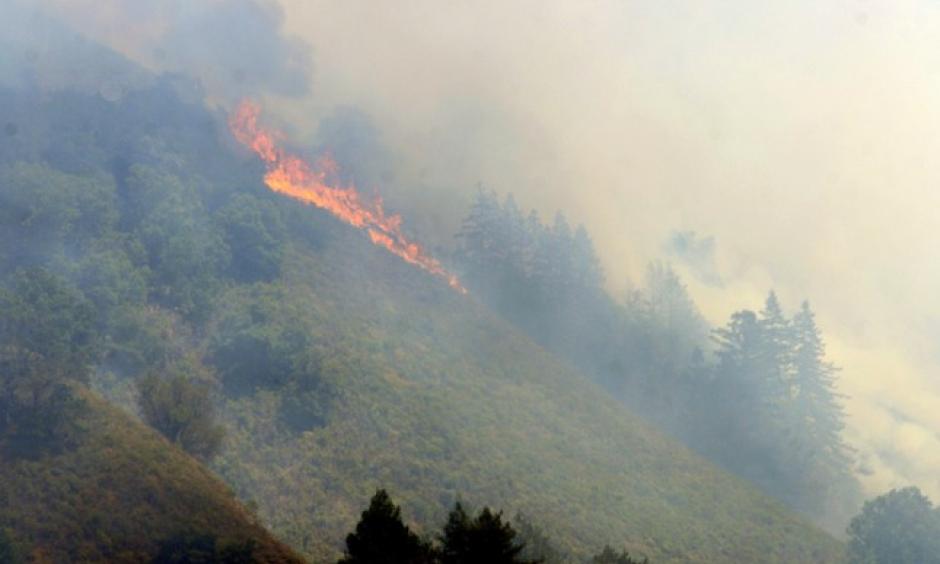 A relentless wildfire that has scorched nearly 24,000 acres in four days continued to rage Tuesday in Monterey County, prompting a state of emergency declaration from acting Gov. Tom Torlakson (Governor Jerry Brown was away at the Democratic National Convention), closing all California state parks from Point Lobos to Julia Pfeiffer Burns and blanketing the region with a smoky haze.
...
Smoke from the fire, mixed with hot temperatures, light winds and vehicle exhaust prompted the Bay Area Air Quality Management District to issue a Spare the Alert for Wednesday. It's the third day in a row for an air quality alert and the 11th so far this summer.
The weather won't make conditions better anytime soon, according to the National Weather Service. A warming trend Tuesday was expected to take temperatures into the 90s in most areas of the South Bay, and above 100 in some far East Bay locations.
Pollution experts forecast unhealthy air for both the South Bay and inland valleys in Alameda and Contra Costa counties.
The high-pressure ridge causing temperatures to rise is also spreading smoke, and hazy skies will be present through much of the area, meteorologist Roger Goss of the National Weather Service said