In a state used to hurricanes and flooding, Louisiana is battling an unprecedented wildfire season



 Louisiana, USA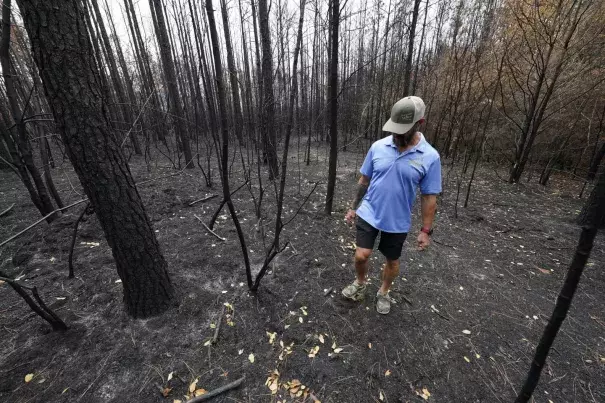 Climate Signal: Climate change is leading to an increased risk of larger, more intense wildfires. Check out our Wildfire page for more information.
---
Article Excerpt:
Louisiana, typically one of the wettest states in the country, is on fire.
In communities often challenged by flooding and hurricanes this time of year, firefighters instead are fending off 300-foot-tall (91.44 meters) blazes during an unprecedented wildfire season, which isn't even halfway over. Stoked by record-breaking heat, drought and plentiful dry vegetation to fuel the flames, more than 550 fires — in August alone — ravaged tens of thousands of acres of Louisiana land, engulfed homes and forced entire towns to evacuate.
Louisiana's excessive wildfire season is just one climate disaster in a summer of weather anomalies that have plagued the country — a tropical storm watch issued for southern California, destructive flooding in the Northeast and the fatal wildfires in Maui, the deadliest in the country in over a century. More extreme weather events are happening across the globe, from longer, more intense and more frequent droughts and heat waves to devastating floods and wetter hurricanes, attributed at least in part to climate change.
Full Story: AP