Storm surge in Jacksonville highest since 1898
,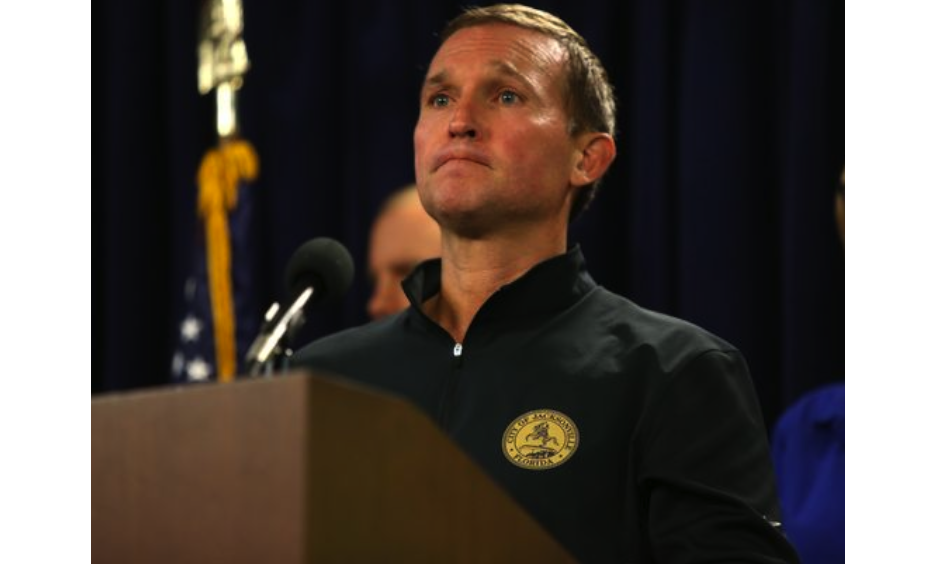 Storm surge off the coast of Jacksonville is registering the highest it has since 1898 as Hurricane Matthew barrels down on Northeast Florida.
"We are in the middle of it," said Jacksonville Mayor Lenny Curry in an evening briefing at the Jacksonville Emergency Operations Center. "Do not go outside."Gauges are reading 4.73 feet, a few hours before Matthew is expected to travel up the coastline into North Florida. The highest recorded was 8.5 feet in 1898, said Jacksonville National Weather Service Meteorologist Angie Enyedi.
"Thankfully that value does not look probable for our local coastline of that particular magnitude," Enyedi said. "However, even though it is a weaker storm we are seeing significant surge rises."
NWS officials are calling for between 6 and 9 feet of storm surge on the beach and into the St. John's River with the potential for as much as 3 feet inundating downtown Jacksonville