Storms Kill At Least 16 Near Moscow; 60,000 Evacuated
,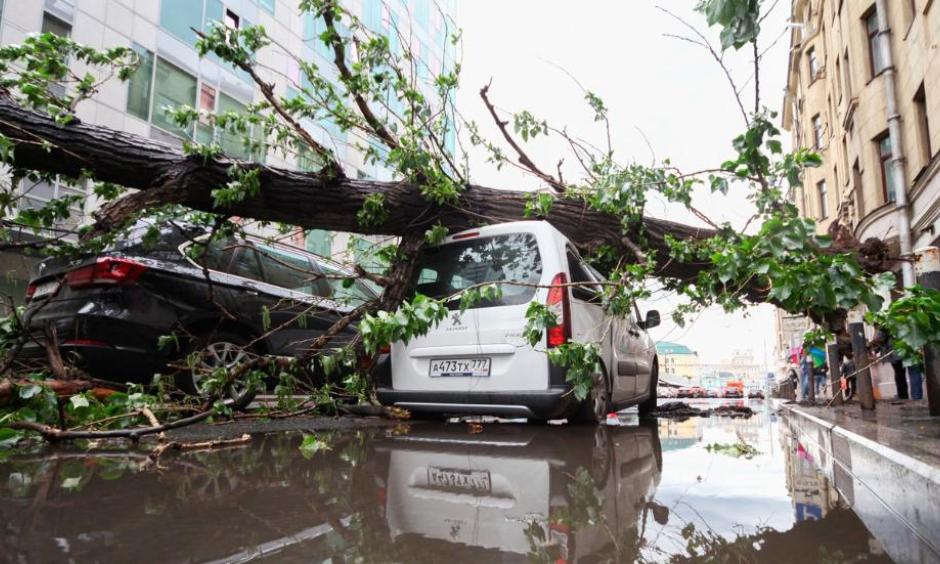 The death toll in Moscow and its suburbs has risen to at least 16 after strong thunderstorms and high winds buffeted the area on Monday.
"Winds gusted as high as 70 mph during the storm, which is rare for Moscow," said weather.com meteorologist Brian Donegan. "Some hail was also reported along with torrential rain."
Russian officials told the Associated Press on Tuesday that 11 people in Moscow and five others in the suburbs were killed as high winds and rain ripped through the Russian capital, felling trees and tearing roofs off buildings. Mayor Sergei Sobyanin said 108 people remain in the hospital.