Strengthening Hurricane Matthew Headed for the U.S.
,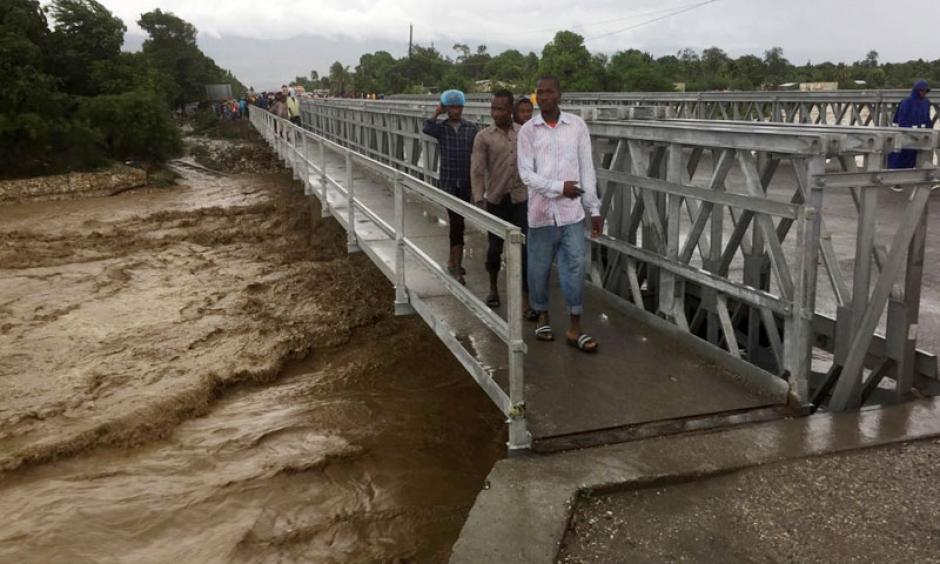 After pummeling Haiti as a Category 4 storm with winds up to 145 mph over Monday night, Matthew traversed the Gulf of Gonave and made its second landfall over far eastern Cuba at 8 p.m. Eastern time Tuesday.
Matthew has been a major hurricane for five days, the longest streak since Ivan in 2004. Before it weakened overnight, Matthew had stayed at Category 4 or 5 strength longer than all other Atlantic hurricanes from 2008 to 2016 combined, according to hurricane expert Phil Klotzbach.
As the storm moves away from the region, residents of Cuba and Haiti are beginning to examine the damage.
The city of Baracoa on the northern coast of Cuba saw a direct hit from the eye of the storm, facing its strongest winds. According to storm chaser Mike Theiss, the winds and storm surge have caused considerable damage. He shared photos of roof tiles and pieces of walls and other debris scattered on city streets. Cuban authorities, though, had mounted a well-coordinated evacuation effort of the most at-risk areas.
...
Storm surge is one of the key concerns for the U.S. with this storm, particularly given the considerable development and population increase along much of the coastline under threat.
Sea level rise fueled by the warming of the oceans and melting glaciers, as well as land subsidence, has also made storm surge a bigger threat along the coast. At Fernandina Beach just north of Jacksonville, Fla., sea level has risen by 8 inches since the beginning of the 20th century and could rise another 12 inches by the middle of this century, according to Climate Central research