Sudan floods: Villages submerged as death toll rises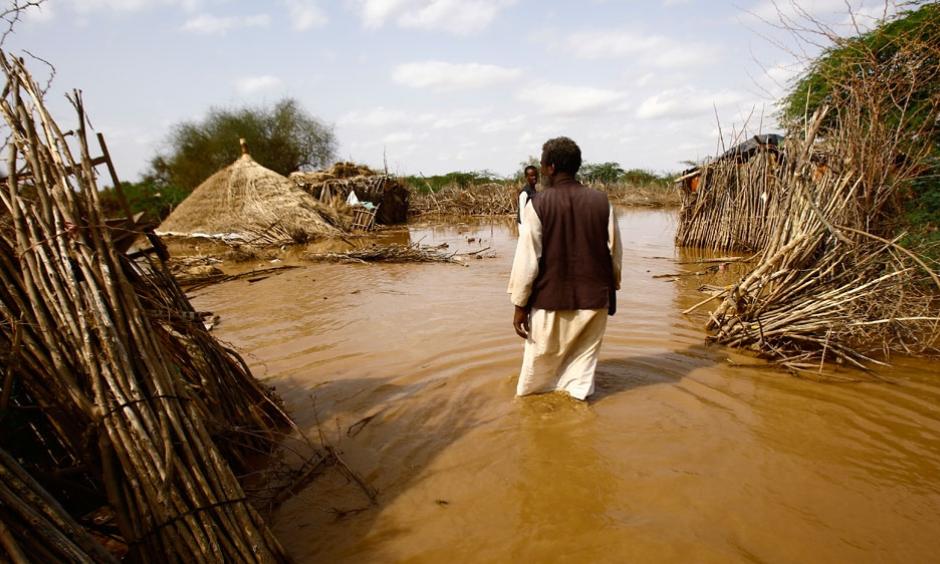 Thousands of houses have been destroyed and several villages submerged after flooding triggered by torrential rainfall killed 100 people across Sudan, according to an aid group in the country.
The Sudanese Red Crescent Society reported on Sunday that 25 people died in eastern Sudan's Kassala, and around 8,000 houses have been destroyed since heavy rains lashed the state two weeks ago.
Nationwide, at least 100 people were killed, the group said.
Thousands of people in the impoverished eastern region bordering Eritrea were forced to flee after the river Gash burst its banks, flooding entire villages inhabited by farmers.
Many people were sheltering in makeshift grass huts on hilltops, after floodwaters also cut off the main highway between east Sudan and the capital, Khartoum.
An AFP news agency photographer, who toured two flood-hit villages in the area, said villagers were forced to wade into waist-high water as they looked for food, drinking water and medicines amid a shortage of supplies