Super Typhoon Brings Torrential Rains to Taiwan
,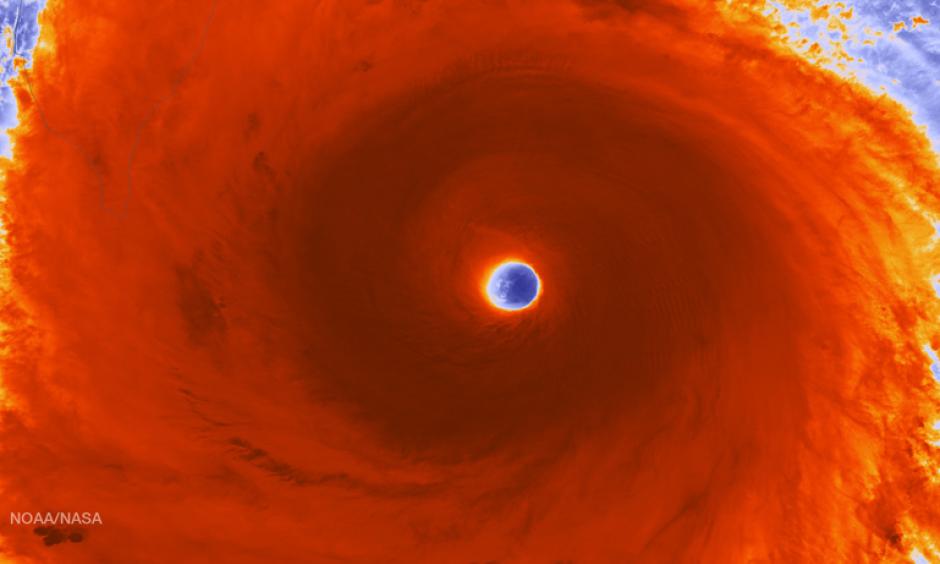 The heavy rains and whipping winds from Super Typhoon Nepartak are pummeling Taiwan. While the island's residents have hunkered down, with almost every city and county closed, there are still risks of significant flooding from the storm...
It's not unusual to have such strong storms in this region; the northwest Pacific on the whole is the busiest ocean basin for tropical cyclones and regularly produces ones on the higher end of the scale.
Since 1950, Taiwan has been hit by 25 typhoons of Category 4 or 5 strength, hurricane expert Phil Klotzbach of Colorado State University, said in an email...
Heavy rains with storms, whether thunderstorms or tropical cyclones, have been made more likely thanks to the warming of Earth's atmosphere. A warmer atmosphere contains more moisture, which means more is available to fall as rain. Ocean warming is also expected to result in more intense typhoons