A Swath of the Midwest Is Nearing Its Longest Wait Ever For the Season's First Snow
,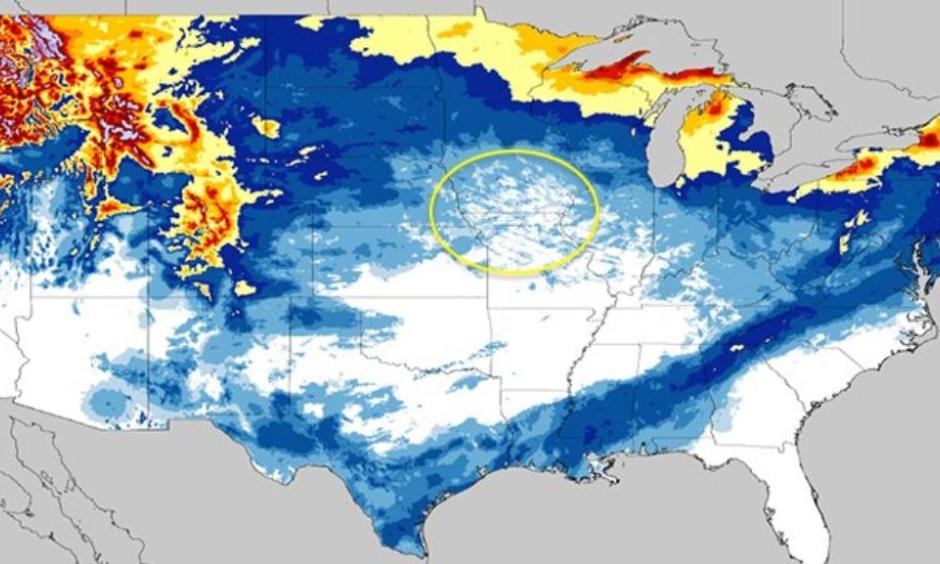 As the Christmas holiday nears, parts of the Midwest are nearing a record-long wait for the season's first snow.
Des Moines, Iowa, hasn't seen measurable snow – at least 0.1 inch – since March 21, the day after spring officially arrived.
In 134 years of records in Iowa's capital city, the only time the first snow came later in the season was Dec. 26, 1939.
Just to the northeast, Waterloo, Iowa, tied its record latest measurable snow date from Dec. 20, 2004.
A number of other locations from southern South Dakota into Iowa, western Illinois, Missouri and Kansas were also awaiting their first accumulating snow as of Dec. 20, including Kansas City, St. Louis and Peoria, Illinois.
Even cities in this zone that have picked up a dusting of snow already have racked up huge season snowfall deficits, including Sioux Falls, South Dakota – 12.5 inches below average – and Mason City, Iowa – 10.3 inches below average.
Contrast that with a swath of the South from South Texas to the Florida Panhandle to North Georgia and the Carolinas that already picked up significant snow from Winter Storm Benji almost two weeks ago.