Sweden's highest peak shrinks, loses tallest status, thanks to a warmer climate
kebnekaisefjallstation, 981 99 Kiruna
,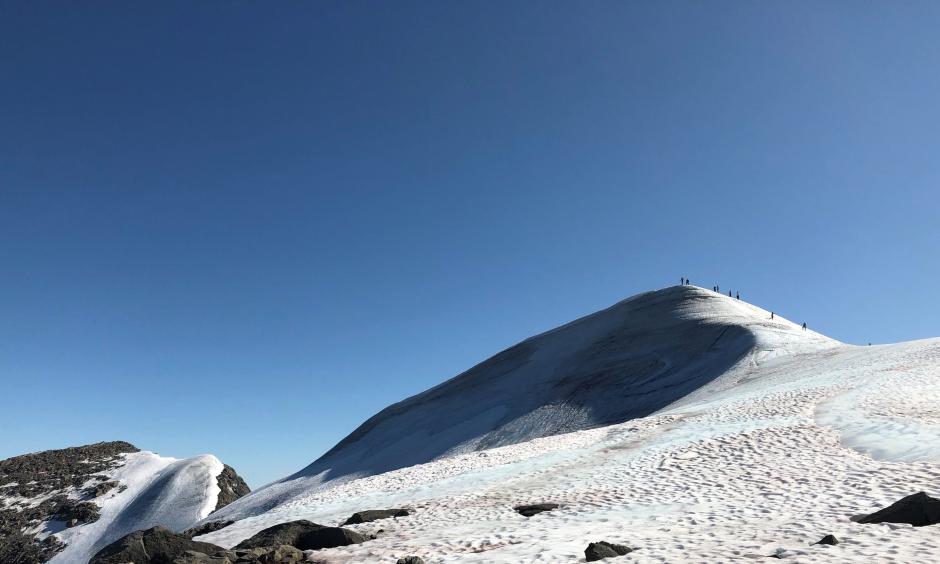 Researchers at Stockholm University's Tarfala Research Station have found that the highest peak in the country, is the lowest it's been in recorded history. And the new height dethrones the peak from its status of tallest summit in Sweden. Scientists began recording the mountain's height in 1880, Rosqvist said.
Over the last 50 years, the height of Kebnekaise's southern peak has decreased by almost 78 feettotal.
They found that the southern peak of the mountain now stands at 6,875 feet, nearly 4 feet shorter than the northern peak, which measured in at 6,879 feet, according to the report.
Last year, Rosqvist said that the elevation of the two peaks was the same.
The height of the southern summit varies around 10 feet between summer and winter, according to the report. The highest measurement is in May with the lowest in September.
At some point, the northern peak will become Sweden's highest point year-round.
The reason: Climate change.
Because a glacier covers the south peak, its height has decreased due to temperature increase.