As system moves inland, heavy rains to hit Gulf Coast: National Hurricane Center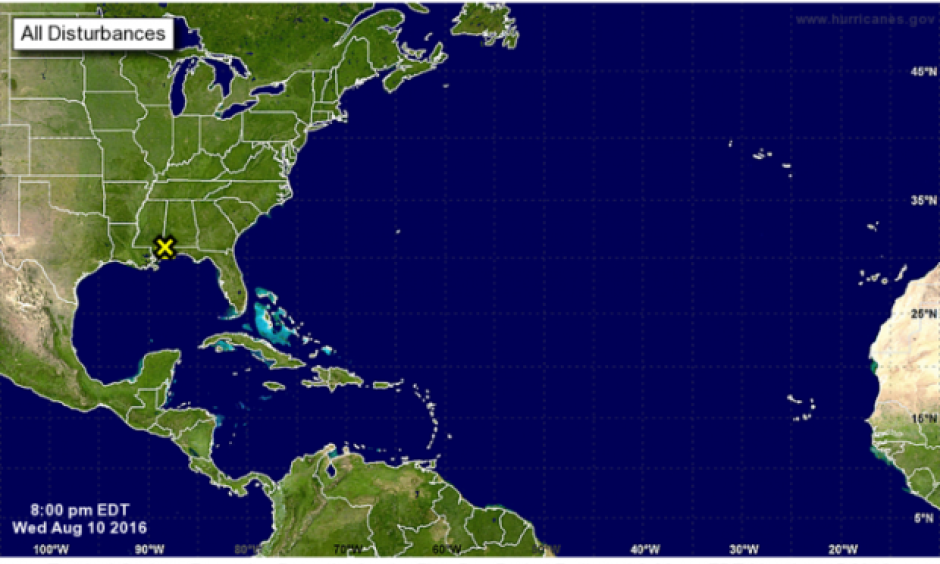 The National Hurricane Center issued its Wednesday evening (Aug. 10) tropical outlook, saying a broad area of low pressure over southwestern Alabama continues to produce a large area of cloudiness and disorganized thunderstorms over much of the northern Gulf of Mexico and adjacent land areas.
This system is forecast to move west-northwestward to northwestward and move farther inland by Thursday, with little or no development expected. However, locally heavy rainfall is possible along portions of the northern and northeastern coastal areas of the Gulf of Mexico during the next few days.
A flood watch for much of southeast Louisiana and south Mississippi is in effect until Saturday morning and rain totals could reach 10 inches in New Orleans and the Mississippi coast, according to the National Weather Service