Temperatures in Phoenix reach record-breaking 117F
,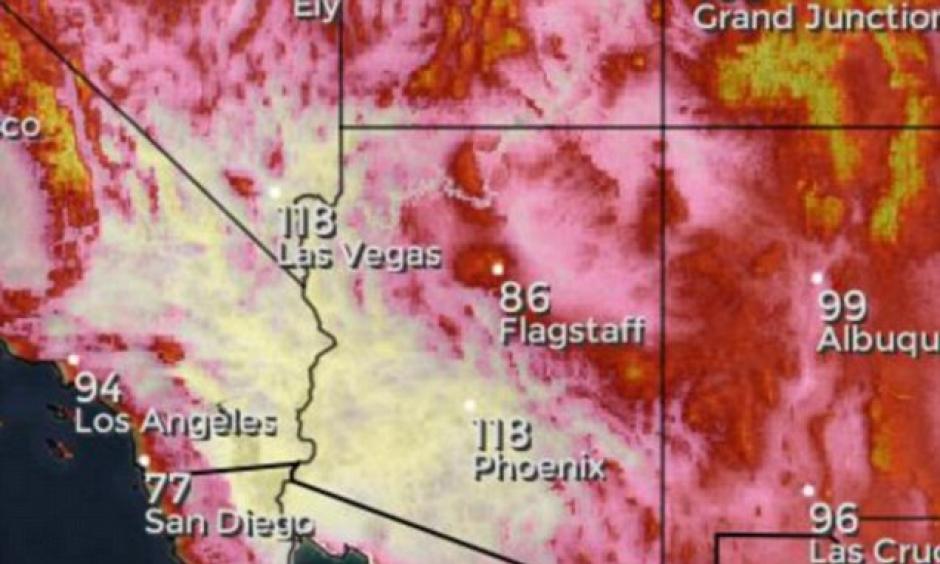 Phoenix broke a 112-year record for heat on Friday.
Meteorologists for the National Weather Service said the Arizona city had a high of 117 degrees Fahrenheit, breaking the previous mark for July 7 at 115 degrees.
Although experts expect for the weather to cool down thanks to an approaching monsoon, temperatures will still be in the 100 degree range for the next few days.
Phoenix has been seeing blistering temperatures since June, with cacti, mailboxes and trash bins all melting in 120F heat.
As temperatures continue to soar, so does the heat-related death count, with officials investigating more than 60 deaths.