Texans hit hard by Hurricane Harvey rethink climate change
,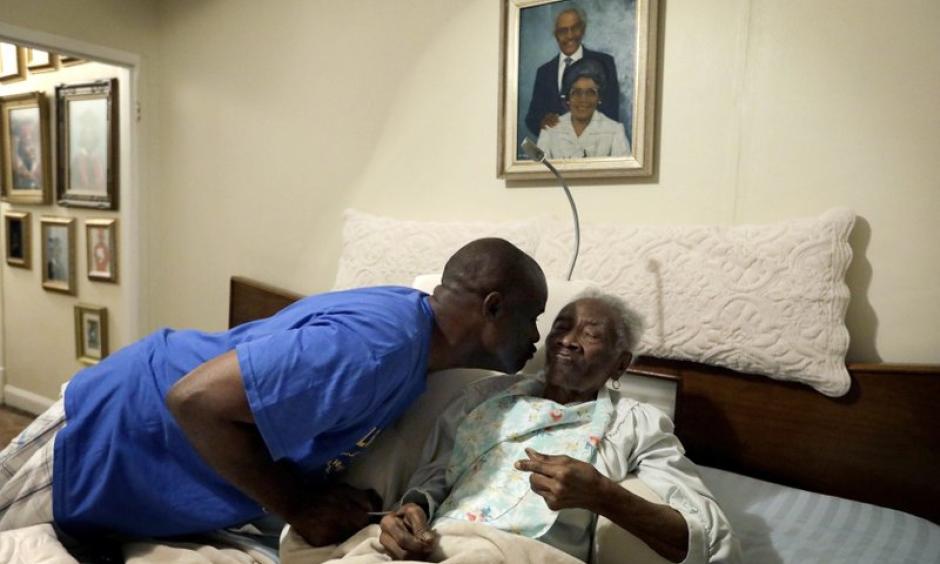 Greg Gunner slumped down on his front stoop and dropped his head in his hands, feeling for the first time since the flood claimed his home that the weight of his troubles might overwhelm him.
Day after day, he had tried to keep smiling as he pulled up the carpets and tore out the baseboards. Inside the damp house, his 99-year-old grandmother, stricken with Alzheimer's disease, lay in bed in a white nightgown and his 74-year-old mother's joints ached from rheumatoid arthritis.
He had carried them out of the house in Port Arthur as the floodwaters rose, telling his grandmother they were going fishing to try to keep her calm. He cracked a front tooth as he hoisted her into a rescue boat. A week later, they returned to their home of 50 years to find the floors buckling and the carpet molding.
...
Gunner, a Democrat, believes the storm that wrecked his town is a preview of what global warming will bring if the nation's leaders don't find common ground to address it. There have always been storms, he said, but nothing like this.
...
Angela Lopez wakes up on an air mattress every morning in a bedroom she shares with eight people and a Chihuahua, and for a few precious seconds before she opens her eyes, she forgets that her life is no longer normal.
"Every day ... I have to reprocess where I am in life right now," she said. She owns pretty much nothing. Her house is stripped down to the studs. She feels a surreal sense of guilt for abandoning it as the floodwaters started pouring in, like she might somehow have held them back if only she'd stayed behind.
She thinks America's inaction on climate change brought her to this point. A Beaumont native, Lopez believes the consensus of climate scientists that global warming supercharged Hurricane Harvey to the point of dumping more than 5 feet of rain on her county.
"I feel like everything we've been doing and not doing is escalating that process in a really, really big and wrong way," she said.