The Three Category 5 Tropical Cyclones of 2017
,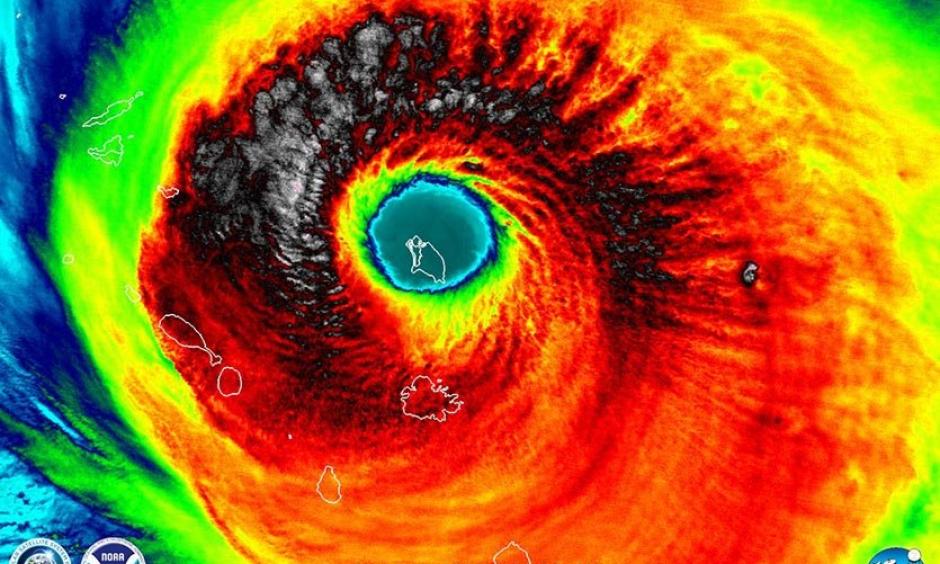 We don't yet know what 2018 will bring our planet in the way of tropical cyclones, but a striking feature of 2017 was the relative lack of Category 5 storms globally—only three. This was the lowest total since 2012, and was well below the unusually high activity of 2014 - 2016, when eight or nine Category 5s appeared each year. Earth averaged 5.1 Category 5 storms per year between 1990 - 2017, according to ratings made by NOAA's National Hurricane Center and the U.S. Navy's Joint Typhoon Warning Center.
...
Cat 5 #2, Atlantic. The strongest tropical cyclone globally in 2017 was Hurricane Irma, which maintained its peak intensity of 185 mph winds for an astonishing 37 hours over the northeast Caribbean on September 5 – 6, 2017. This is the longest period on record that a tropical cyclone has maintained that intensity, beating the previous record of 24 hours set by Super Typhoon Haiyan of 2013.
...
Cat 5 #3, Atlantic. Hurricane Maria got its start as a tropical storm on September 16, a few hundred miles east of the northern Lesser Antilles Islands, and intensified a remarkable 70 mph in 18 hours as it approached the islands, hitting the island of Dominica as a Category 5 hurricane with 160 mph winds. Only Wilma (2005), Felix (2007) and Ike (2008) intensified more rapidly in 18 hours. After hitting Dominica, Maria reached peak intensity (908 mb pressure, 175 mph winds) over the northeastern Caribbean; this pressure was the lowest on record for a hurricane in the eastern Caribbean (less than 20°N latitude, and between 75 - 60°W longitude).