A Top 20 Cold April for the 48 Contiguous States
by
Weather Underground | Category 6
,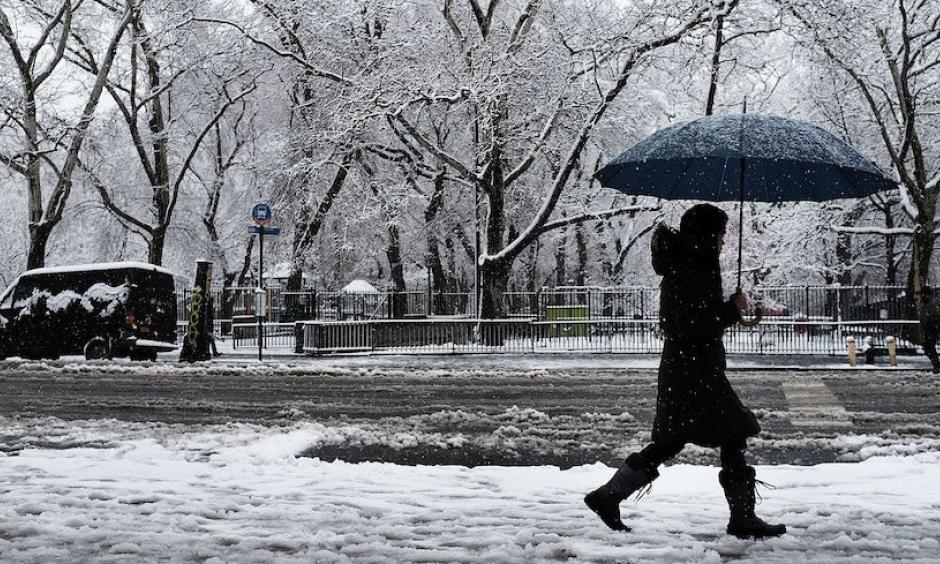 Last month was the 13th-coolest April in 124 years of recordkeeping for the contiguous U.S., according to the monthly climate roundup released on Tuesday by NOAA. Canada likely experienced one of its coldest Aprils on record, although the verdict is not yet available from Environment Canada.
The chill stands out like a sore thumb in a global perspective. This was one of the warmest Aprils on record for the planet as a whole, as reported by Capital Weather Gang. In fact, compared to local averages, North America was the coldest region on Earth last month. We'll cover the global picture in more detail later this month.
...
Just a reminder: Global warming didn't stop in April
Needless to say, an occasional cold month doesn't negate the long-term temperature rise occurring both nationally and globally as a result of human-produced greenhouse gases. The national average for April has risen about 1°F over the last century, as shown in the time series below—and Figure 2 above makes it clear just what an outlier this April was in Wisconsin.
...
Warmest year on record so far in America's southernmost state capital—and in its northernmost city
Through April, the year to date is only slightly above average for the 48 contiguous states (it's the 83rd-warmest in 124 years of data). However, for two of America's most far-flung cities, 2018 is the warmest year on record so far. Honolulu, Hawaii, averaged 76.1°F for the period January through April, which is the highest in 69 years of recordkeeping.
At Utqiaġvik (Barrow), on Alaska's Arctic coast, this year's Jan-Apr average of 1.2°F is more than 10°F above the 1981-2010 norm and the warmest in 96 years of recordkeeping. Incredible mildness has swaddled Alaska this winter, in tandem with the earliest decline of sea ice ever recorded in the Bering Sea. In Utqiaġvik, each of the last three winters (December-February) has set a new record high, and the winter of 2017-18 was the first to notch an average temperature above 0°F. The Guardian filed a compelling report last month on life in Utqiaġvik amid a rapidly warming climate.