The Town in North Carolina Still Underwater After Hurricane Matthew
,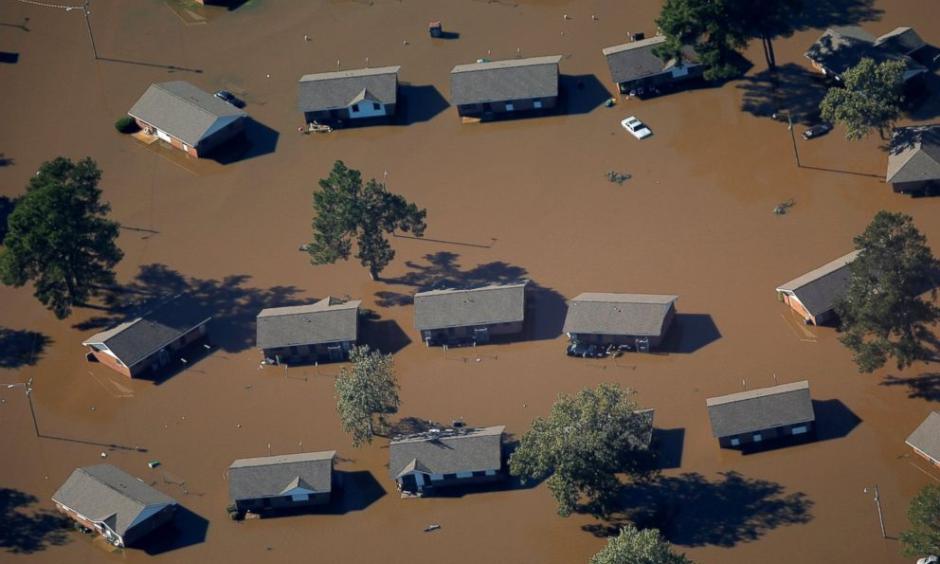 As North Carolina residents dig themselves out from the destruction left behind by Hurricane Matthew, one town remains under floodwaters.
The town of Lumberton is about 70 miles from North Carolina's shoreline, but it's one of the worst-hit areas by the storm. More than 2,000 people have been rescued there, North Carolina Gov. Pat McCrory said.
"I saw firsthand the suffering the citizens are going through," McCrory told reporters on Tuesday. "That will stick with me for the rest of my life."
North Carolina has experienced the worst flooding since Hurricane Floyd in 1999. Hurricane Matthew's heavy rains caused eight dams to be breached in the state — two of which swallowed Lumberton, leaving homes, businesses, cars and roadways underwater. Emergency crews have been using helicopters and boats to rescue some residents stranded on rooftops. Rescue efforts were still in progress as of Tuesday.
"Lumberton is going through a tough time," McCrory said at a press conference Monday afternoon. "We haven't hit the most critical point of this storm's impact."