Tropical Deluge: Flooding Rain Threatens Florida, Southeast
,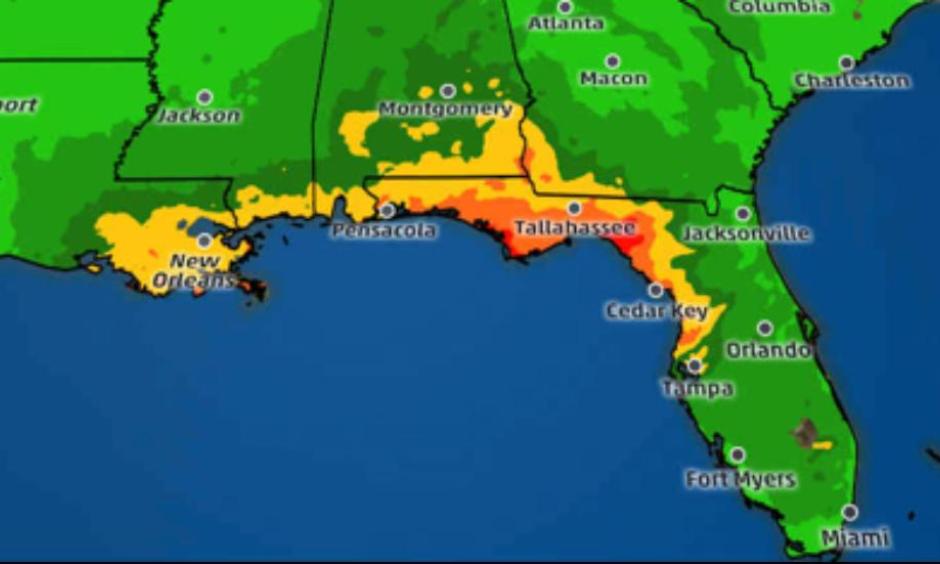 A broad swath of 3 to 5-inch rain amounts is expected across the northern and eastern Gulf Coast the next several days. Farther inland across the Southeast, several inches of rain may also fall in some areas.
Parts of the immediate Gulf Coast could see 5 to 12 inches of rain through this week, from extreme southeast Louisiana to northwest Florida.
Keep in my that very heavy amounts could fall in short periods of time where any slow-moving or stationary downpours set up, quickly triggering dangerous local flash flooding.
...
On Monday morning, numerous roads were flooded or closed in Perry, Florida. In just two hours the city received 4.5 inches of rainfall. Up to 12.40 inches of rain was reported from Sunday until 9 a.m. Monday near Hatch Bend, Florida, which is located between Gainesville and Tallahassee