Tropical Storm Arlene Was Only the Most Recent Oddity in the Atlantic Basin
,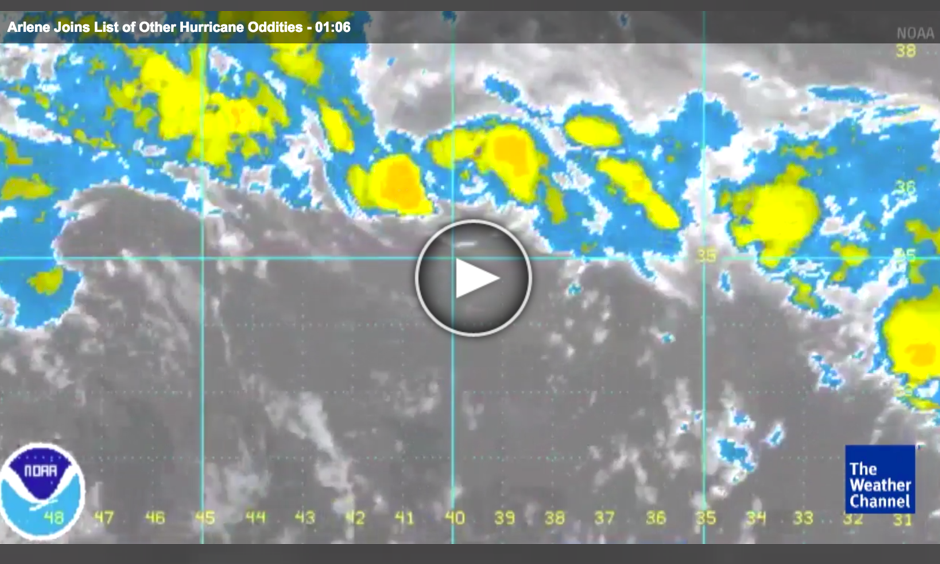 Tropical Storm Arlene is only the latest example of some rather strange happenings with tropical storms and hurricanes in the Atlantic Basin over the past five years.
Not only was Arlene a rare April tropical storm, but it formed farther north earlier in the calendar year than any other Atlantic tropical storm of record.
[Click the link below to read about] several other weird things [The Weather Channel] has noticed going back to the 2012 Atlantic hurricane season.