Tropical Storm Colin makes landfall in Florida tonight; flooding and storm surge likely
,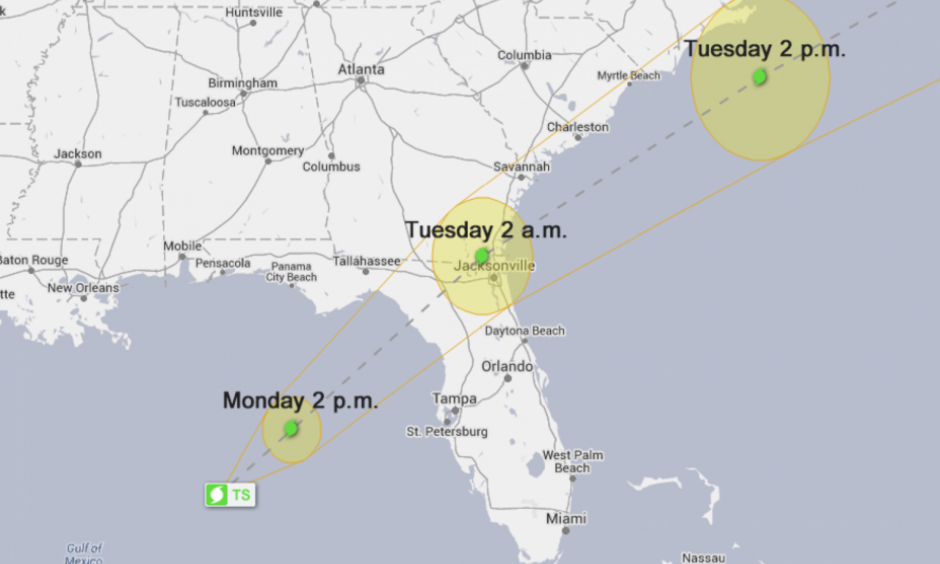 Colin's main threats will be heavy rain and flooding, including the potential for a one- to three-foot storm surge at high tide in the Tampa area...
Colin is the earliest third tropical storm of the season on record by a seven-day margin. The previous record-holder formed June 12, 1887...
Although Colin is disorganized and not even a hurricane, it will still generate a storm surge to the south of the landfall point because of the onshore winds.
According to the National Hurricane Center, Indian Pass, Fla., down to Tampa Bay should expect a one- to three-foot storm surge...
Interestingly, the last time Florida was hit by a tropical storm was June 6, 2013, when Tropical Storm Andrea made landfall. The sheared structure, track and landfall point were nearly identical to Colin's