Tropical storm Humberto likely to form near Florida, but final destination uncertain
,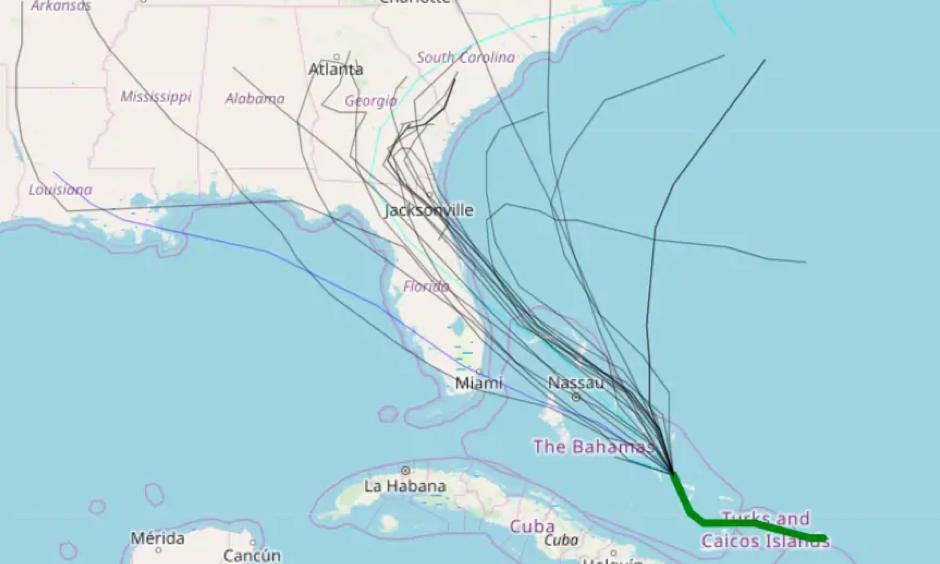 The tropics have been relatively quiet for the past week, but they're not going to stay that way for long. A tropical storm — which would be dubbed Humberto — is likely to form between the Bahamas and Florida's east coast and could affect parts of the southeastern United States in the coming days. In addition, an area much farther east in the tropical Atlantic also bears watching.
Disturbance over Bahamas is likely to become Tropical Storm Humberto, its destination highly uncertain
A disturbance over the central and southeastern Bahamas has become better organized but is a very challenging system to forecast. Its ragged, sloppy structure right now makes it difficult for computer models to project its future path.
...
Scenario 3: It could cross the Florida peninsula, producing heavy downpours Friday and Saturday, and end up in the northeast Gulf on Sunday. That would lend a narrow window of opportunity for it to develop, likely into a tropical storm. If this were to occur, it would likely meander westward only a bit, impacting either coastal Alabama or the Florida Panhandle with tropical-storm-force winds and heavy rainfall (Sunday-Monday). However, Gulf intensification beyond that level of strength would not be favored given the incipient storm's short life span over water.