Last updated December 21, 2019

Tropical Storm Noru Lashing Central Japan With Heavy Rain and Strong Winds; More Than Two Feet Of Rain Reported



 Japan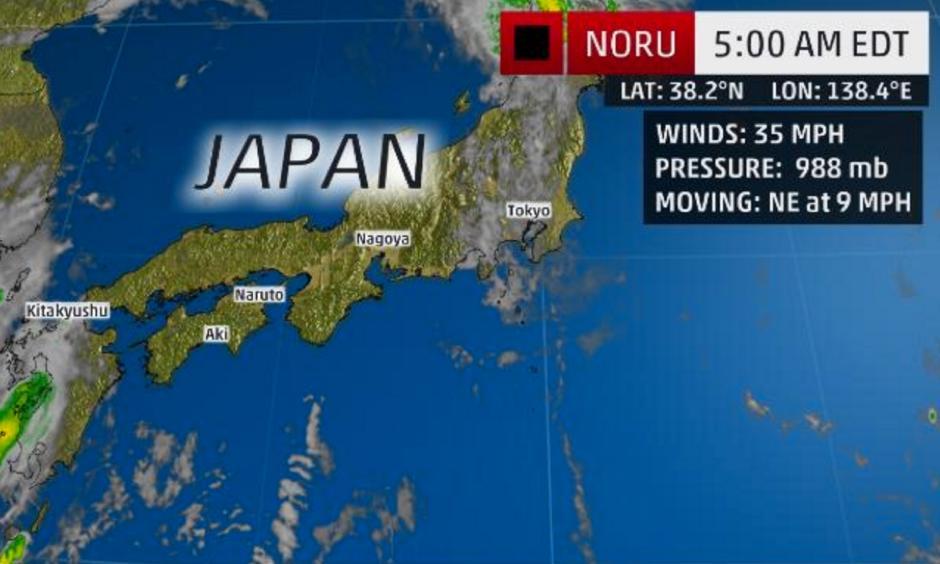 Typhoon Noru made its final landfall Monday in central Japan, and, while now a tropical storm, continues to bring pockets of heavy rain, keeping the threat of flash flooding and landslides high.
Noru was equivalent in strength to a Category 1 hurricane as its center crossed land over Wakayama Prefecture, south of Osaka, about 1 a.m. EDT or 3 p.m. local time Monday.
...
As of Monday afternoon, local time, more than 25 inches of rain fell in 72 hours in Naze, Japan, on Amami Oshima. In eastern Shikoku, the town of Tokushima measured over 13 inches of rain in just 24 hours through Monday afternoon.
A wind gust of 89 mph was recorded at Cape Muroto, on Shikoku, with sustained winds near 79 mph.