Twin Cities will set latest first freeze on record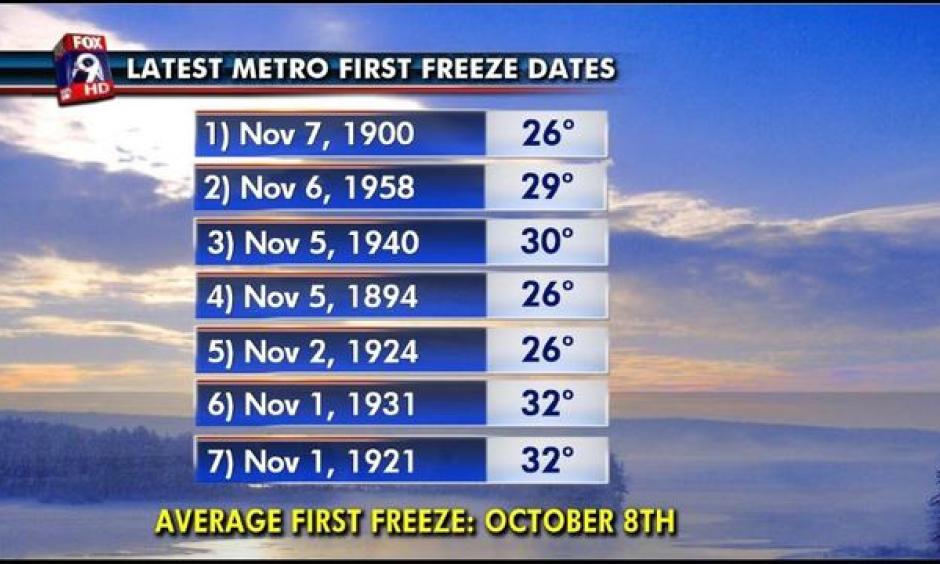 or just the 8th time in city history, Minneapolis made it all the way into November without officially hitting the freeze mark. While many metro locations have hit freezing already (some of the outlying burbs have done it multiple times), the official climate spot of MSP Airport has only made it down to 36.
With more above average warmth in the forecast, it is a near certainty that we will break the 116 year old record and have our first fall freeze later in the year than any other fall since 1872. That's quite the feat!