Twin Typhoons in Philippines
,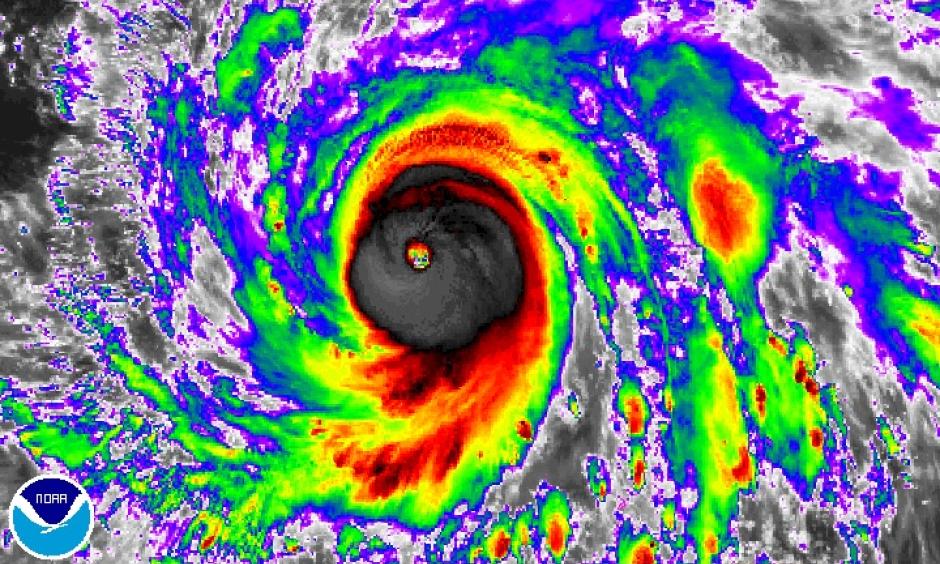 The northern Philippines island of Luzon may soon experience its second typhoon strike in less than a week.Typhoon Sarika rapidly intensified from tropical storm to Category 4 strength in just 30 hours before plowing across central Luzon early Sunday local time, causing widespread power outages and forcing more than 15,000 people to evacuate. At least two deaths have been attributed to Sarika, according to weather.com. Sarika is now en route to the southern Chinese island of Hainan, where it should strike as a Category 1 typhoon, then weaken before reaching far northern Vietnam on Wednesday.

An even more fearsome storm is now on its way toward the Philippines: Typhoon Haima. Another rapid intensifier, Haima zoomed from tropical storm strength at 2:00 pm EDT Saturday to Category 4 strength as of8:00 am EDT Monday. Light wind shear, a very moist atmosphere, and extremely warm water (sea surface temperatures close to 30°C) will provide Haima with very supportive conditions for strengthening. Already boasting a large circulation--its tropical-storm-force winds extend out up to 150 miles--Haima is predicted by the Joint Typhoon Warning Service to become a super typhoon with Category 5 sustained winds of 160 mph by Tuesday, weakening only slightly before it reaches the northern tip of Luzon by Wednesday night local time.