Two New California Wildfires Burn Homes In San Bernardino, Riverside; Evacuations Underway
San Bernardino, CA
Riverside, CA
Ventura County, CA
Simi Valley, CA
,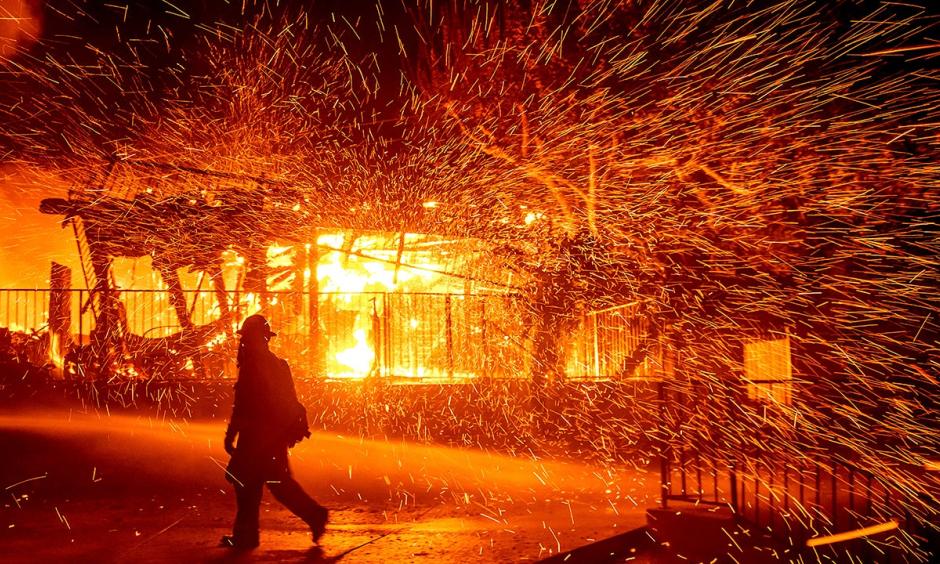 Residents of north San Bernardino were forced to flee overnight when a fast-moving wildfire engulfed several homes as it raced through neighborhoods early Thursday.
Meanwhile, a second fire forced more evacuations in the Jurupa Valley near Riverside, California.
...
The Easy Fire was threatening 7,000 homes affecting 26,000 residents, officials said. Most of those were under the mandatory evacuation order.
"The fire outflanked us very rapidly today, pushed by those 40 to 45 mph winds," said Ventura County Fire Department Assistant Chief Chad Cook, adding that gusts reached 60 mph and aerial operations had to be grounded at times.
...
More than a million people remained without electricity Wednesday morning due to precautionary shutoffs aimed to prevent wildfires. Pacific Gas and Electric started shutting off power Tuesday to some 540,000 customers in parts of 27 counties, the utility said in a press release. Southern California Edison had cut electricity to about 40,000 customers and was warning another 300,000 could lose power.