Two-Pronged Winter Storm Blitzes Western, Central U.S.
Boulder, CO
Drake, CO
Gold Beach, OR
Crescent City, CA
Flagstaff, AZ
,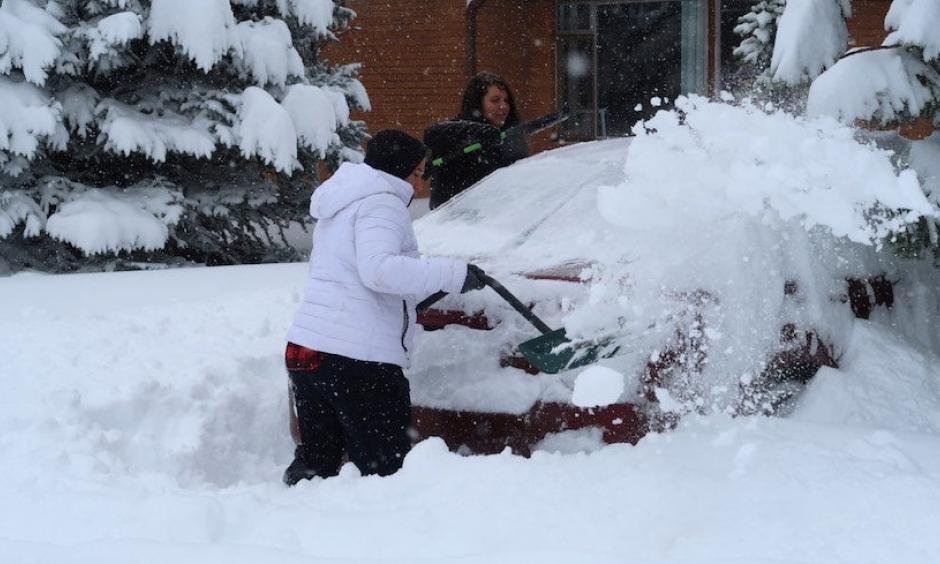 Signals Summary: Evidence suggests Arctic warming due to climate change is destabilizing the jet stream, forcing cold air from the polar regions to other, warmer regions closer to the equator, including the United States.
---
After trigging blizzard warnings in parts of Wyoming and Colorado, the storm ripped onto the Plains on Tuesday. Winter storm warnings were in effect for most of Nebraska, northwest Iowa, southeast Minnesota (including the Minneapolis area), and northwest Wisconsin.
...
The second part of the Western storm sequence had meteorologists agape before it even moved ashore. A tight bundle of upper-level energy led to extremely rapid development of a surface low off the Oregon coast on Tuesday. As of 18Z Tuesday (1 pm EST), the surface low had deepened by 34 millibars in just 18 hours—almost twice the benchmark rate that defines a bomb cyclone (24 mb in 24 hrs). The low also showed signs of a developing "sting jet", a dangerous zone of powerful descending winds just south of a rapidly intensifying low.