Typhoon Nepartak Ends Record-Long Quiet Period for Northwest Pacific
,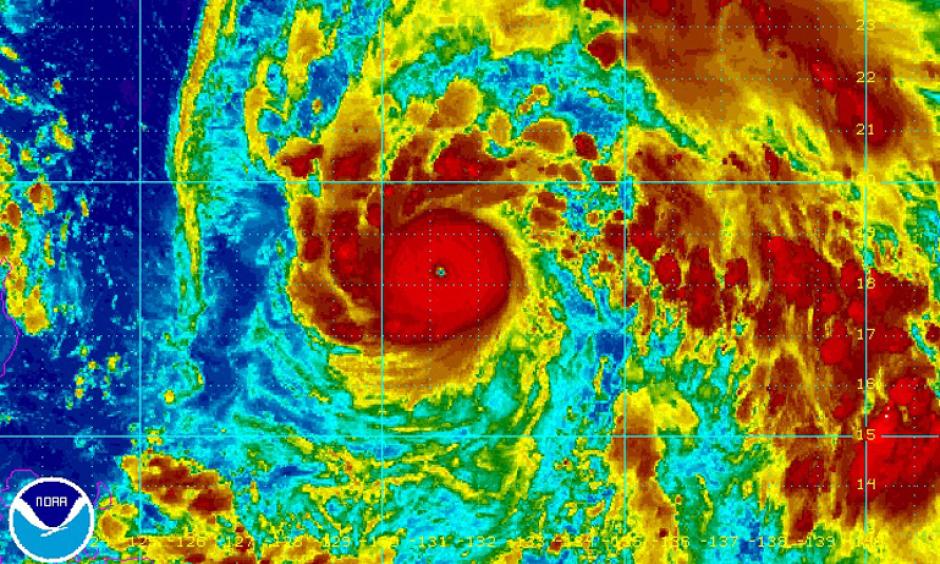 After a record 200 days without a tropical cyclone developing in the basin, Super Typhoon Nepartak burst onto the scene over the weekend, and is poised to bring damaging winds and torrential rains to China, Taiwan and possibly parts of Japan and the Korean Peninsula...
The previous record was the 198 typhoon-free days that began in late 1972...
While El Niño tends to ramp up tropical cyclone activity across the whole North Pacific as it forms and nears its peak — because of warmer ocean waters and more favorable winds — it tends to suppress activity in the Northwest Pacific as it wanes and leads to dry, subsiding air there.
Nepartak was able to form because of the influence of another climate phenomenon called the Madden-Julian Oscillation, or MJO. It features alternating areas of enhanced and suppressed rainfall that moves from west to east across the globe over the course of weeks. The MJO can reinforce or counteract other climate influences, like El Niño.
In this case, the MJO led to rising air in the Northwest Pacific, Philip Klotzbach, a hurricane researcher at Colorado State University, said in an email. That shift in atmospheric patterns combined with very warm waters helped the seed of Nepartak grow and strengthen into what is now a major typhoon, with winds of about 150 mph...
For the 1973, 1983, 1988, and 1998 typhoon seasons — the most recent ones that came after a strong El Niño — the total amount of energy from all storms those seasons was about 60 percent of normal, Klotzback said.
One of the big questions moving forward is how the continual warming of the planet might impact climate patterns like El Niño and the MJO. Some studies have suggested that the Pacific will enter a more permanent El Niño-like state, while others suggest it will seesaw between more extreme El Niños and La Niñas.
While the effects on typhoons from that aspect are uncertain, another recent study suggests a more direct impact: the warming of the upper layers of the ocean could mean more intense typhoons overall in the future