Upward trend in number of dengue cases in Singapore
,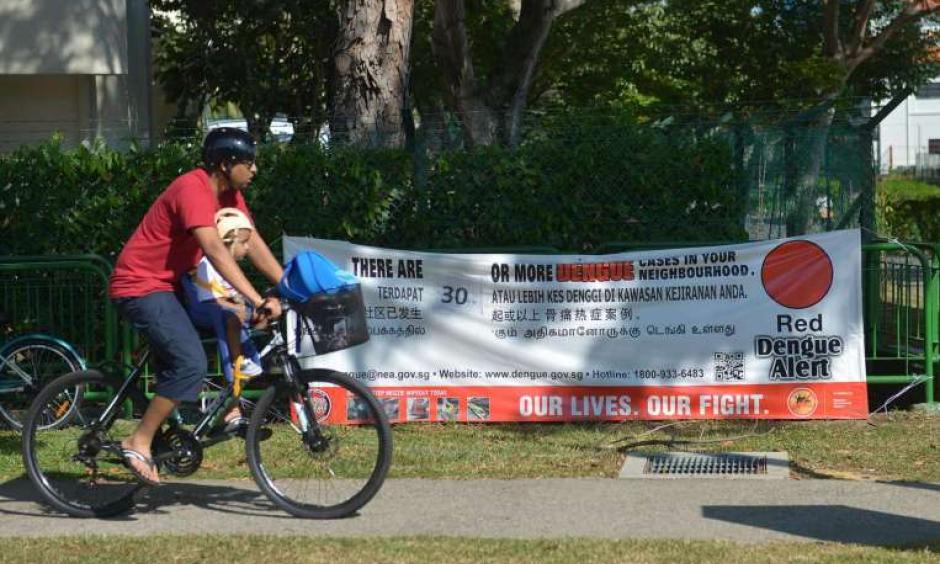 Dengue fever cases are creeping up again as Singapore enters the traditional peak dengue season, with the number of cases exceeding 200 a week for the fourth week in a row.
There were 223 reported cases of dengue last week, slightly down from 246 the week before.
On June 25, a 72-year-old woman in Simei became the sixth victim here to succumb to dengue this year. In the whole of last year, four people died from the virus.
The National Environment Agency (NEA) and Ministry of Health (MOH) are "anticipating an upward trend in the number of dengue cases in the coming months".
Since April, the NEA has found 50 per cent more Aedes mosquitoes, which spread the virus, caught in its Gravitraps islandwide.
A total of 9,641 cases have already been reported this year. Over all of last year, just over 11,200 people were diagnosed with dengue.
The NEA said in February that there could be more than 30,000 cases this year - higher than the historic 22,170 cases reported in 2013...
The Asian Dengue Vaccination Advocacy, a scientific group of dengue experts across the region, said it expects the recent "alarming rise" in cases to continue, partly due to climate change. It added: "The spike in cases cannot be seen in isolation as factors such as large-scale urbanisation make it easy for the Aedes mosquito to breed"