U.S. Increases Firefighting Aid To Chile As More Than 70 Blazes Rage
Concepción, Bío Bío Region
,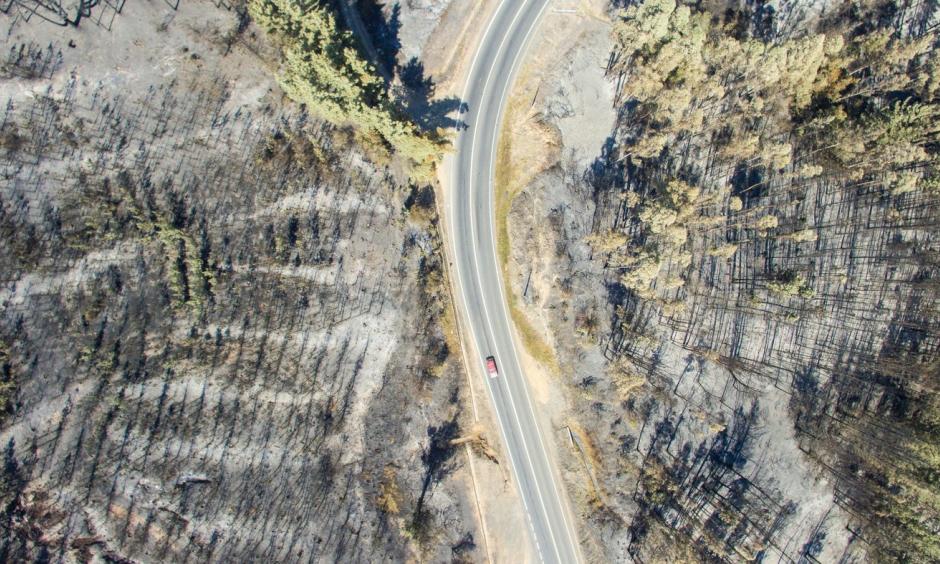 The U.S. Embassy in Chile says it is sending an additional $740,000 for protective equipment and firefighting tools, as the country continues to battle more than 70 active wildfires that have killed at least 11 people in the past two weeks.
The latest contribution, announced Tuesday, brings the total wildfire aid to Chile from the U.S. government to $840,000, including $100,000 promised last week after Chilean President Michele Bachelet declared a state of emergency.
Some of the U.S. funds were used to purchase personal hygiene kits for residents of the town of Santa Olga, on the central coast, which was completely destroyed by a fire last week.
...
According to Chile's foreign ministry, at least 13 countries have sent people to help fight the wildfires, which are concentrated in the central and southern part of the country. The U.S. has sent four people, as has Japan. Panama, Russia, Colombia, Brazil, Portugal, Mexico, Peru, Spain, France, Venezuela and Argentina have all sent 20 or more firefighters. Argentina contributed the most manpower, with 130 people on the ground in Chile as of Wednesday.
...
Earlier this month, NASA released images of the smoke from the fires, which is visible from space. The agency noted that the number of fires has increased in the past two years, going from "roughly 5,200 forest fires per season in the decade between 1990 and 2000, according to a report by the UN Food and Agriculture Organization," to "more than 6,700 fires during the 2015–16 fire season."