U.S. Reefs Are on Course to Disappear Within Decades
,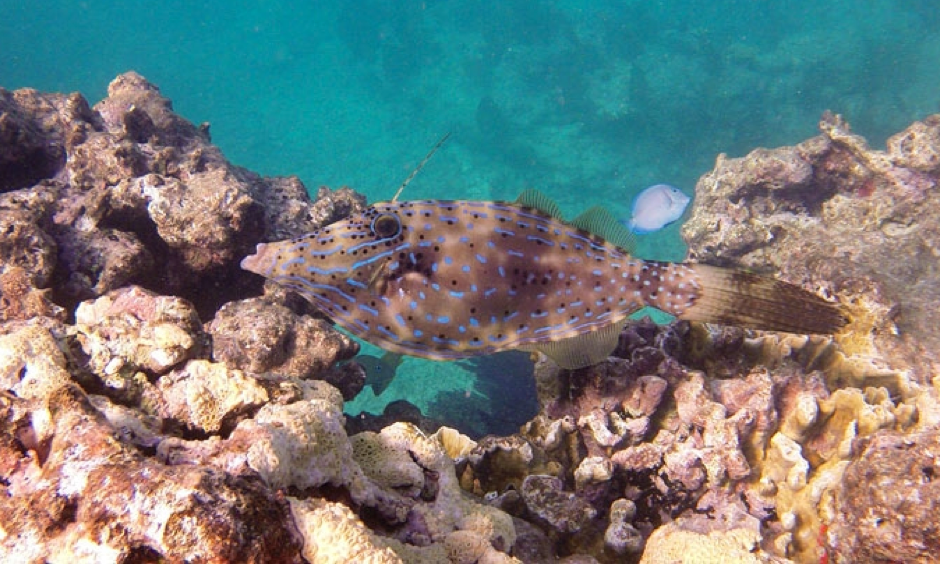 Some of America's most protected corals have been blighted by bleaching, with scientists warning that U.S. reefs are on course to largely disappear within just a few decades because of global warming.
New research has shown that strict conservation measures in Hawaii have not spared corals from a warming ocean in one of its most prized bays, with the National Oceanic and Atmospheric Administration predicting yet more bleaching is likely off Hawaii and Florida this summer.
"I'm concerned because we could very well see bleaching return to Florida, parts of the Caribbean and Hawaii," said Mark Eakin, a coral reef specialist at NOAA.
...
A global coral bleaching event has shifted between the northern and southern hemispheres since 2014, affecting around 70 percent of the world's reefs. The "terminal" condition of Australia's sprawling Great Barrier Reef, which suffered bleaching along two-thirds of its 1,400-mile length in 2016 and 2017, has provoked the greatest alarm.
But scientists have pointed out that America's main reefs, found off Hawaii, Florida, Guam and Puerto Rico, are facing a largely unheralded disaster.
...
In 2014 and 2015, Hawaii's coral reefs suffered up to 90 percent bleaching, with some areas losing half of their coral cover. New research now shows that even one of the most protected parts of the Hawaiian coast was ravaged by coral bleaching.
Surveys of the Hanauma Bay nature preserve, a protected enclave on Oahu where fishing is banned, found 47 percent of the area's corals experienced bleaching on average, with nearly 10 percent dying. Hanauma Bay is popular with tourists, with around 3,000 visitors each day, but the research stressed that the heat of the ocean rather than direct human interference caused the coral loss.