Utah had worst wildfire season since 2012



 United States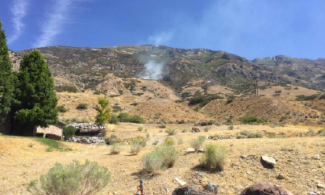 One wildfire in Utah this season consumed twice as many acres as the total amount of land burned across the entire state last year.
...
After four years of minimal wildfire activity, the 2016 season had more than 99,000 acres of burn, making it the worst since 2012 (when 415,300 acres burned). But the fires were tolerable and, in some places, healthy, scorching a total land mass the size of Detroit.
...
Northern Utah forests were also impacted by shifting climate patterns in which short and warm winters allow bark beetles to overpopulate. The bugs infect trees and produce loads of dry timber in dense areas.